Meet these world-class speakers — all successful business owners — who can teach you more than a thing or two via MainStage or breakout sessions. More speakers to be announced.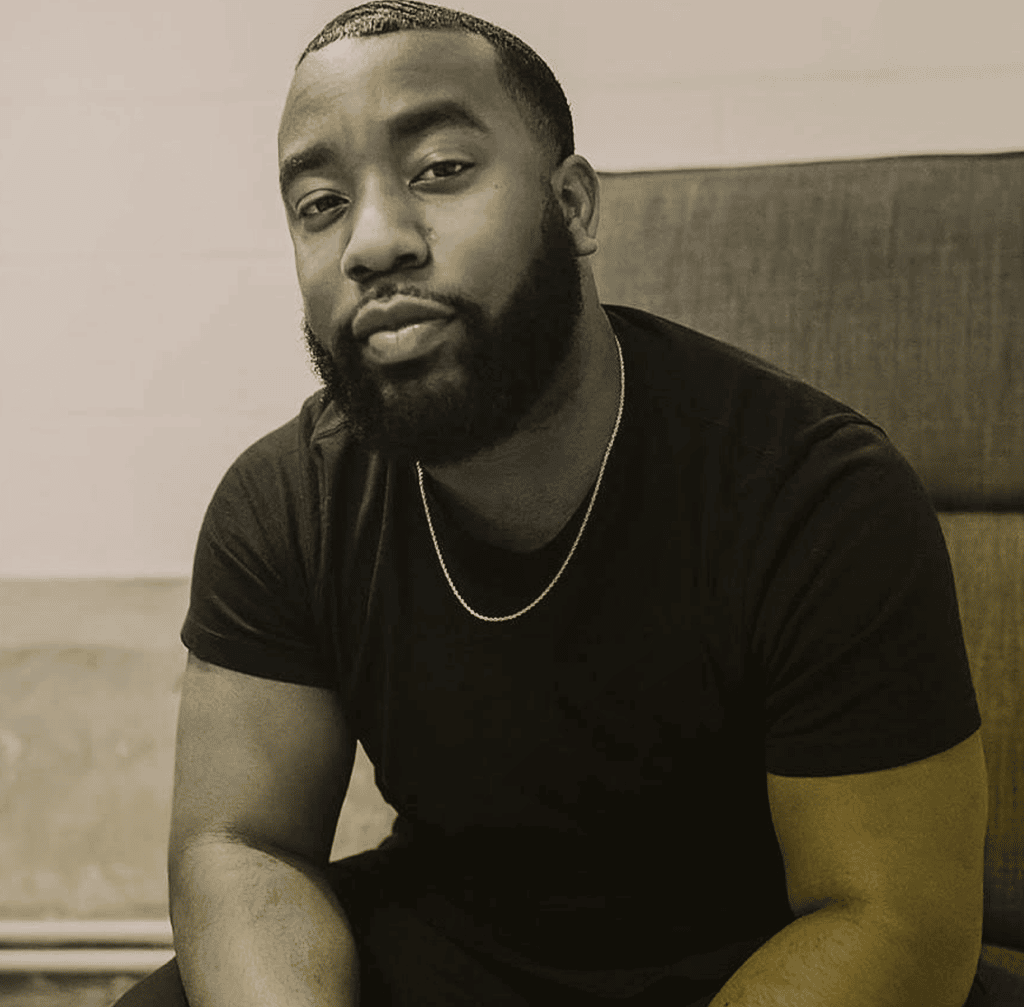 Celebrity Podcaster and Talent Manager - School's Over, Now What?
Shawn Anthony at a young age knew what it took to stand out from the crowd. At the age of 14 he became a serial entrepreneur by collaborating with others to host his own events bringing people together by the thousands. He always found himself in situations where he collaborated with peers to help them reach a goal or serve a cause. Later in life Shawn's ability to collaborate and facilitate was identified by corporate leaders who elevated him to various leadership positions where he was promoted 6 times in 4 years.
As the host of School's Over….Now What? The Podcast and as the lead mentor at The Now What Academy, Shawn now serves students and professionals across the world who are stuck in their situations. He uses his gift to bring together industry leaders who share their stories and wisdom. His mission is to help others identify their gifts, create roadmaps to success, and offer practical advice and motivation to complete the journey.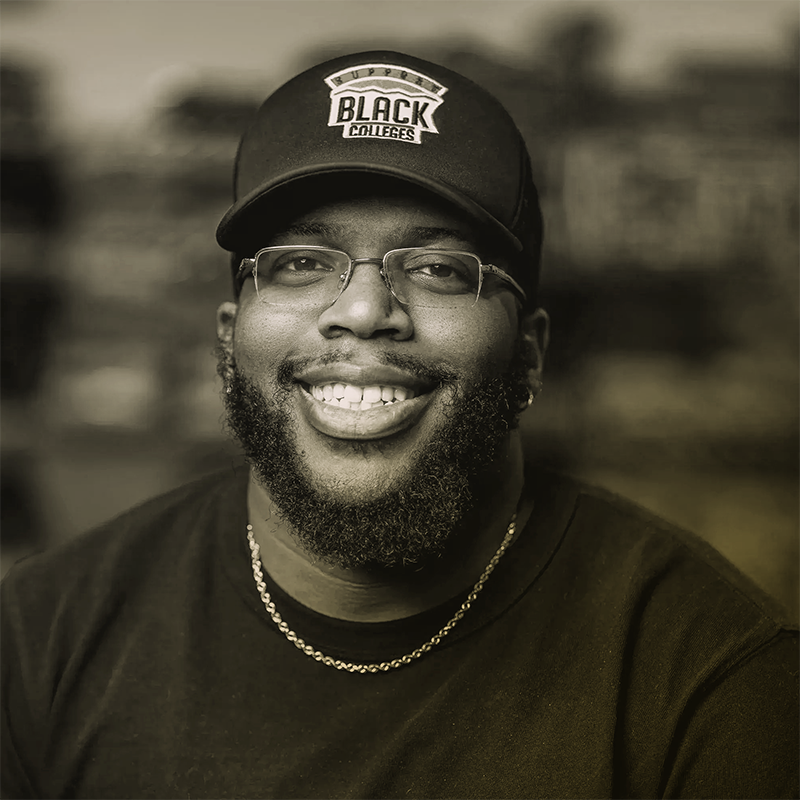 CEO - Support Black Colleges
Corey Arvinger is a media strategist and an entrepreneur who has a knack for social media marketing and branding. Mr. Arvinger is the CEO of Support Black Colleges. Support Black Colleges is a clothing line whose sole mission is to uplift, inspire and encourage others to support and attend HBCUs. 
SBC was founded in 2012 by Corey Arvinger who saw a need to spread awareness for the school that changed both their lives, Howard University. The brand took off quickly when celebrities such as Teyana Taylor, Missy Elliot, Chris Paul, Eva Marcilleand many more were spotted rocking and cosigning the brand. Each year the SBC team employs over 250 college ambassadors and gives thousands of dollars in scholarships to HBCU through their non-profit Support Black Colleges Cares.
Mr. Arvinger has also worked for Tyler Perry and Facebook creator Sean Parker serving as a social media marketing and branding specialist. Mr. Arvinger has been featured on TV, MTVu, USA Today, Billboard and The Root Live as well as many other media outlets. Also Mr. Arvinger has wide-ranging experience in effectively communicating via social media and micro blogging.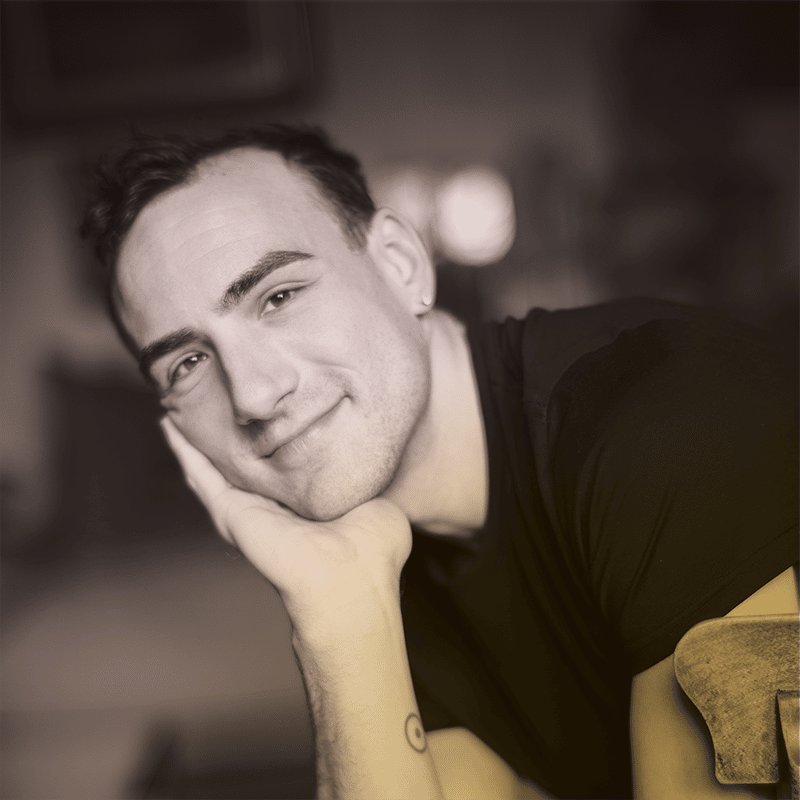 AUTHOR, ASTROLOGER - COSMOPOLITAN MAGAZINE
I'm a researcher, author, speaker and host on Astrology and other metaphysical topics. With a focus on the intersection of Western Astrology, personal development, and the relational sciences, my work attempts to integrate spiritual principles and intellectual concepts to the lived experiences of my readers.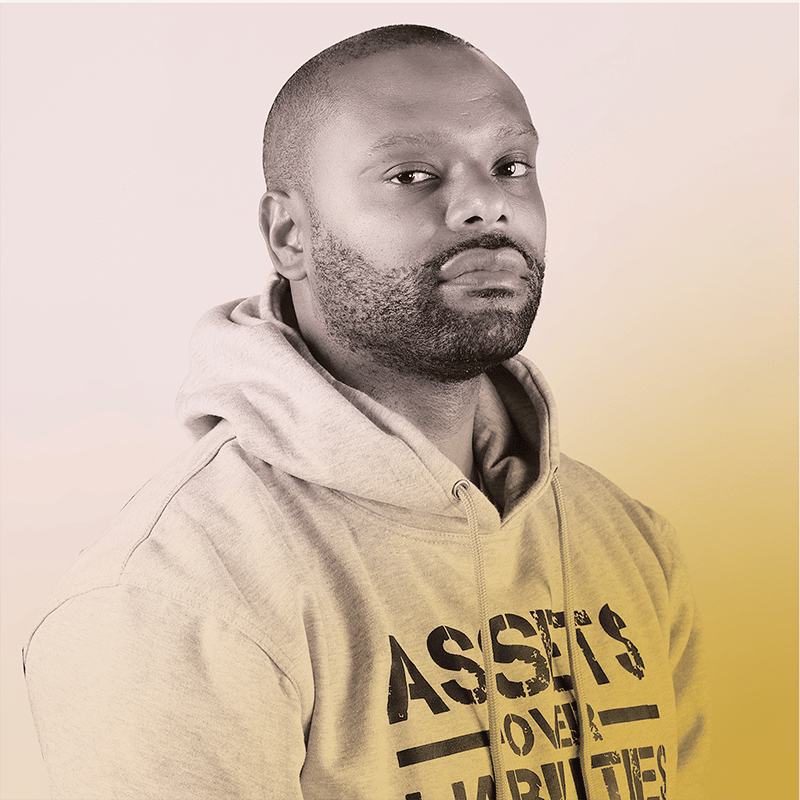 CO-FOUNDER - EARN YOUR LEISURE
Rashad Bilal learned at a young age the importance of financial literacy and realized that he wanted to translate his knowledge into actions. After graduating from The University of Hawaii in 2007, Rashad became a financial advisor in 2008.
In 2018, Rashad partnered with his lifelong friend Troy Millings to start an educational platform called Earn Your Leisure (EYL).
Earn Your Leisure is a revolutionary media platform which gives rise to emerging and established content creators from the world of business, finance, and entrepreneurship whose perspective, expertise and in-depth insight has been undervalued and overlooked.
Earn Your Leisure has three Top 100 podcasts under its umbrella, including "Earn Your Leisure".
The Earn Your Leisure Show has amassed over fifty million downloads and is consistently ranked in the Top 20 Business Podcasts in the United States, peaking at #1 on the Apple Podcast charts.
Earn Your Leisure has over 2 million followers across social media, and 900,000 You Tube subscribers.
EYL hosts live events across the globe, which includes the biggest financial literacy festival in the world "Invest Fest". Over 14,000 attended Invest Fest 2022, with keynote speakers including Steve Harvey and Tyler Perry.
Earn Your Leisure also includes an online educational platform, "EYL University". EYL University is an online interactive community that includes over 200+ archived webinars covering a range of business, finance, and entrepreneurial topics. EYL University has over 12,000 active members and is one of the fastest growing private business education communities in existence.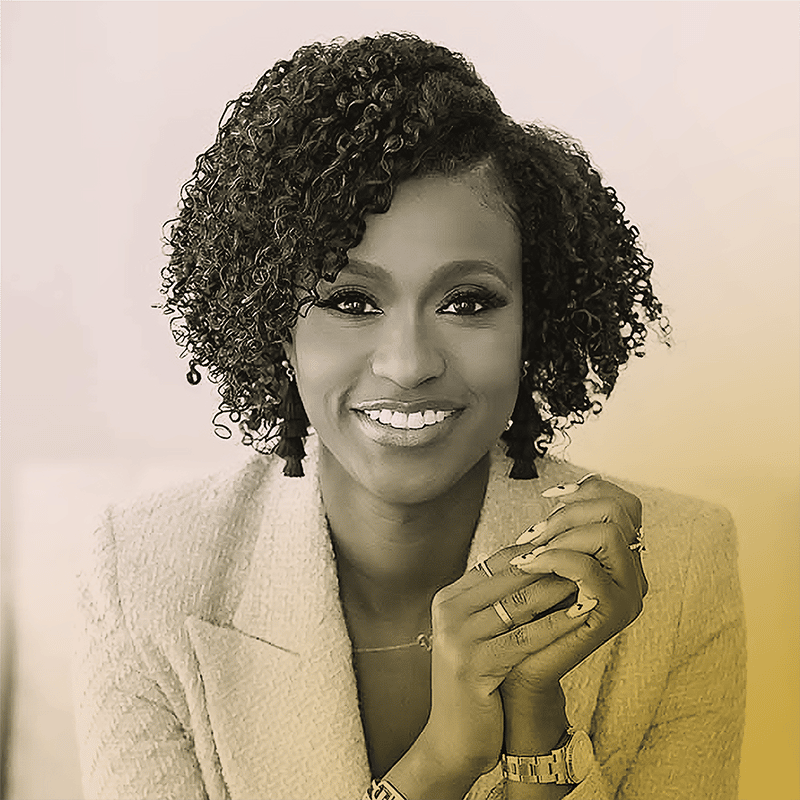 Personal Finance Expert and CEO - Finances Demystified
Dominique Broadway is a provocative, financial literacy trailblazer on a mission to make wealth attainable for anyone.
Her in-demand classes and accessible social media profiles have given Dominique a reputation as a personal finance expert who is engaging and makes complex financial topics, like investing, trendy and easy-to-understand.
As an award-winning personal finance expert, speaker and the founder of Finances Demystified, she has a strong passion for working with young professionals, entrepreneurs and people of all ages to bring their Dreams2Reality.
Her financial expertise comes from a lengthy history of studying, practicing and teaching personal finance. She began her career working at major, corporate brokerage firms such as UBS and Edelman, after earning her Bachelor's and Master's degrees in business and finance. Eventually, she walked away from clients investing $10 million+ and set out to spread investing knowledge typically reserved for Wall Street to anyone.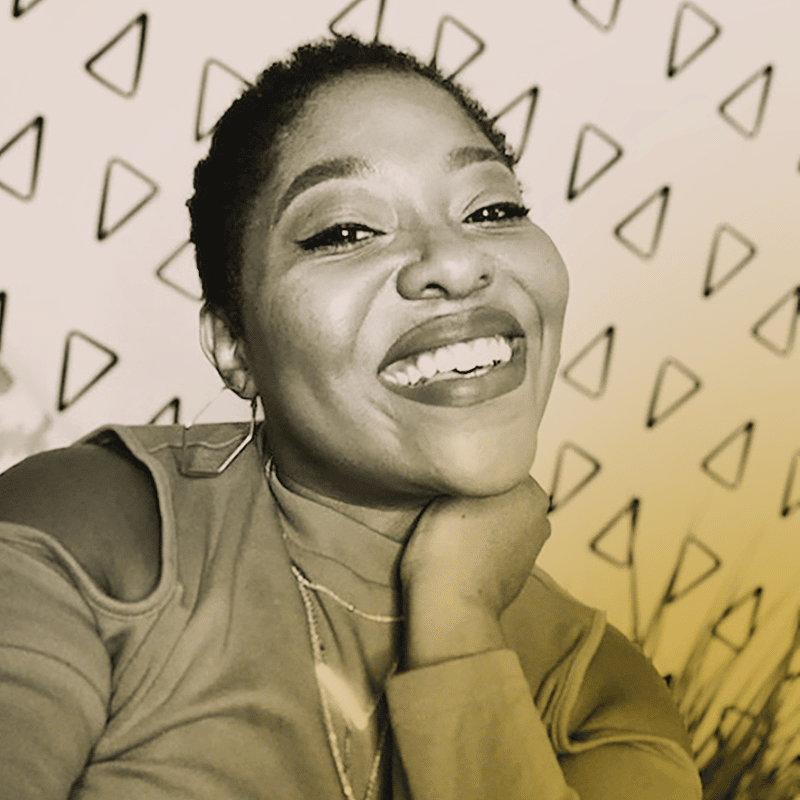 Driven to infuse each creative encounter with joy-inducing laughter, (em)powerhouse Dre Brown seeks to offer both something for the eye and for the soul. Southern-born with big city savvy, this free spirit sees her approach to beauty as a vehicle through which she cultivates delight and
empowerment in those she reaches.
Self-taught, Dre has honed her skills as a professional makeup artist over the past 15 years — freelancing for television, film, fashion, beauty, and entertainment clientele including ELLE Decór, FOOD NETWORK, Interscope Records, Elle.com, Comedy Central, Refinery29, COSMOPOLITAN, COMPLEX, SEVENTEEN, VH1, HBO, E!, ESSENCE Magazine, OXYGEN, Black Enterprise, Bustle.com, Unilever, House Beautiful Magazine, SEPHORA, CRWN Magazine, Bloomberg News, RCA Records, Macy's, Fashion Institute of Technology (FIT), and celebrity talent including Olympic Gold Medalist Gabby Douglas, recording artists K.Michelle, Jason Derulo, Jidenna, and Tinashe, model/actor Tyson Beckford, actresses Dominique Fishback, Zoe Bell, Sufe Bradshaw, and Tatyana Ali, NBA athlete Kevin Durant, rap legend MC Lyte, actors Marcus Scribner and Omari Hardwick, and activist Tarana Burke.
Also a gifted writer, content creator, and facilitator, Dre's beauty industry footprint has extended beyond artistry via her editorial contributions on Beautylish.com, JetMag.com, and MadameNoire.com, motivational insights and illustrations within The Ultimate Empowerment
Activity Workbook for Her, and via her work as an ambassador, curriculum consultant, and educator for the DoveR Self-Esteem Project (DSEP), through which she helps empower women of all ages. Dre most recently collaborated in creating and accrediting the DSEP "My Hair, My
CROWN" workshop curriculum, designed to support hair confidence within (and allyship in support of) Black and Brown young people with natural textured hair and culturally representative protective styles.
In addition to promoting healthy self-esteem since 2014 on behalf of DoveR, Dre has expanded her role with the brand, its partners, and beyond as an inspirational voice in the beauty & lifestyle industries — sharing her unique insights and talents via an editorial highlight in Black Enterprise Magazine, guest features on several popular women's empowerment podcasts, and host/facilitator roles across the U.S. in partnership with The United Nations, Boys & Girls Clubs of America, Girl Scouts, Summit21, Essence Festival, She Leads, Mom 2.0, The MastHERclass, The Compass Retreat, The Rooted Collaborative's Rooted Retreat, and Unilever Beauty & Personal Care.
Dre has shared stages in motivating audiences and driving issue-based transformative dialogues with thought leaders including award-winning television creator Shonda Rhimes, recording artists Kelly Rowland, SZA, and Lizzo, Los Angeles County Supervisor Holly J. Mitchell, actor and vegan food phenom Tabitha Brown, many others.
When not working on set or speaking, Dre pays forward her appreciation for the arts and passion for youth empowerment as a member of the Board of Directors for The Dorill Initiative, a non-profit organization founded to uplift overlooked and underestimated young people in New York City and beyond via artistic & creative expression, academic enrichment, and civic & community engagement.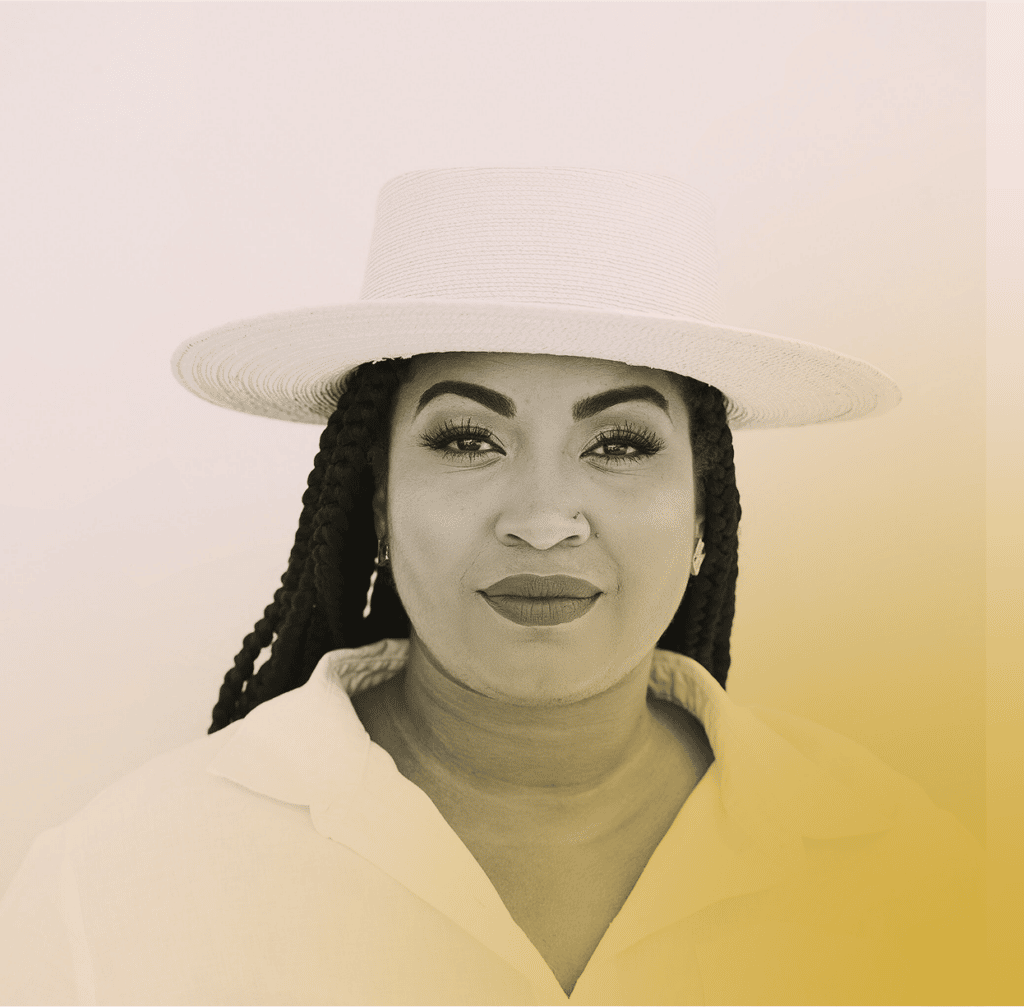 Public Academic, Writer & Lecturer - The Great Unlearn

Rachel Cargle is an Akron, Ohio born writer, entrepreneur and philanthropic innovation. Her work and upcoming book with Penguin Random House, centers the reimagining of womanhood, solidarity and self and how we are in relationship with ourselves and one another. In 2018 she founded The Loveland Foundation, Inc., a non-profit offering free therapy to Black women and girls.  
Her umbrella company, The Loveland Group houses a collection of Rachel's social ventures including The Great Unlearn, a self-paced, donation-based learning community, The Great Unlearn for Young Learners – an online learning space for young folks launching in 2022, and Elizabeth's Bookshop & Writing Centre – an innovative literacy space designed to amplify, celebrate and honor the work of writers who are often excluded from traditional cultural, social and academic canons.
Rachel is a regular contributor to Cultured magazine, Atmos magazine and The Cut, and has been featured in The Washington Post, The New York Times, Forbes, Harper's Bazaar and The New Yorker. Rachel lives & loves in Brooklyn, New York.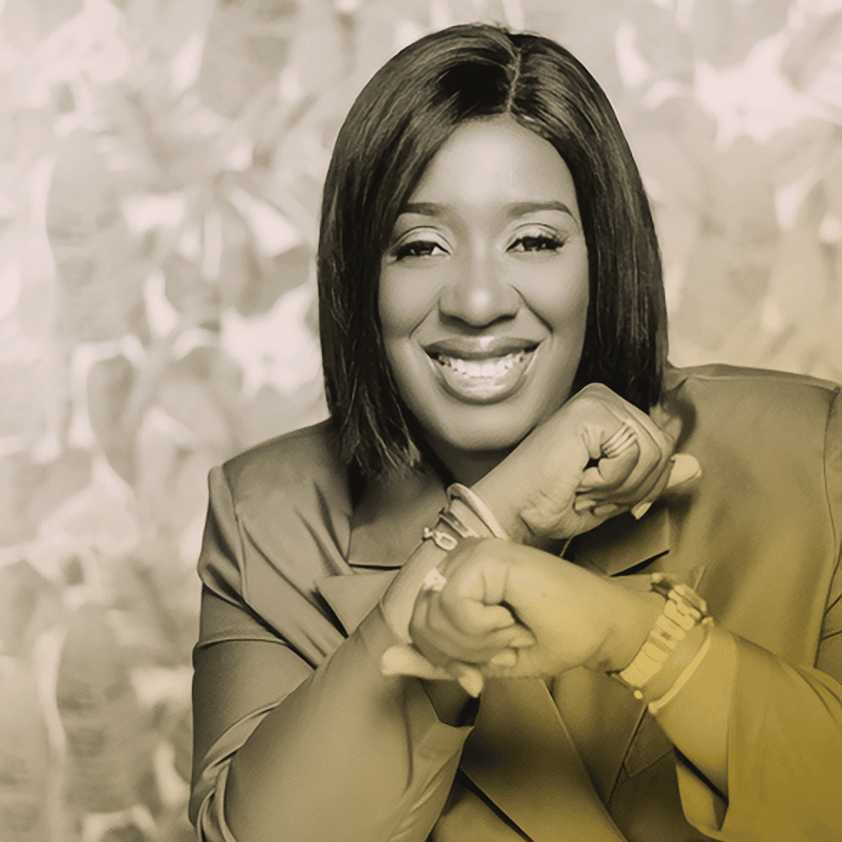 ShantaQuilette Develle Carter-Williams
When a person discovers their purpose and true meaning in life, particularly one that entails dealing directly with people and imparting positive change, they become an unstoppable force that is continually motivated by others.
ShantaQuilette is one such person whose multi-facetedness only serves to further distinguish her as the highly accomplished, energetic, and ambitious individual that she is. 
With her heart set on seeing women thrive through all stages of their lives by helping them break any and all self-limiting beliefs as well as defying the odds stacked against them, she endeavors to help them begin their transformational journeys through a holistic approach.
Passion and innovation are what drives ShantaQuilette towards finding creative solutions to prevailing issues affecting women thus accounting for the various businesses and organizations she had founded to propagate her mission including Girl B Natural, Style Follows Her, The Pink Peppermint Project , and her Comedic Brand HeyShantaQ, among others. As she keeps her eye on the goal which is to facilitate a community of empowered women living to their fullest potentials in all aspects of their lives, she continually uses her voice to advocate for women health care, raise awareness on health threats such as cancer, and to celebrate women and their fight. She also doesn't shy away from using her experience as a heart attack and stroke survivor to spark a conversation regarding health and wellness. 
ShantaQuilette is also determined to revolutionize the way society views work and family, and uses her platforms to show that higher education, motherhood, and career are mutually exclusive. This unique combination, coupled with her results-driven work ethic, has earned her numerous awards such as 2019 CEO Mom Dallas Power 15 Honoree, 2019 Mona's Heart Servant Heart Award, and Her Headquarters Winner Pitch Contest. ShantaQuilette has also been featured in various print publications like Glambitious Magazine, North Texas Gazette, The Branding Babe Podcast, and Cancer Well Magazine as well as in broadcasts such as CBS 2019, Fox 2019, ABC 8 with Cleo 2020, The Morning Rush with Claudia and Rudy (Smooth 105.7) to name a few.
ShantaQuilette is a member of the National Coalition of 100 Black Women – Dallas Metropolitan Chapter, the National Association of Black MBA, Chapter 46 NTEU Steward, and NASE. ShantaQuilette is a member of the National Coalition of 100 Black Women – Dallas Metropolitan Chapter, the National Association of Black MBA, Chapter 46 NTEU Steward, and NASE.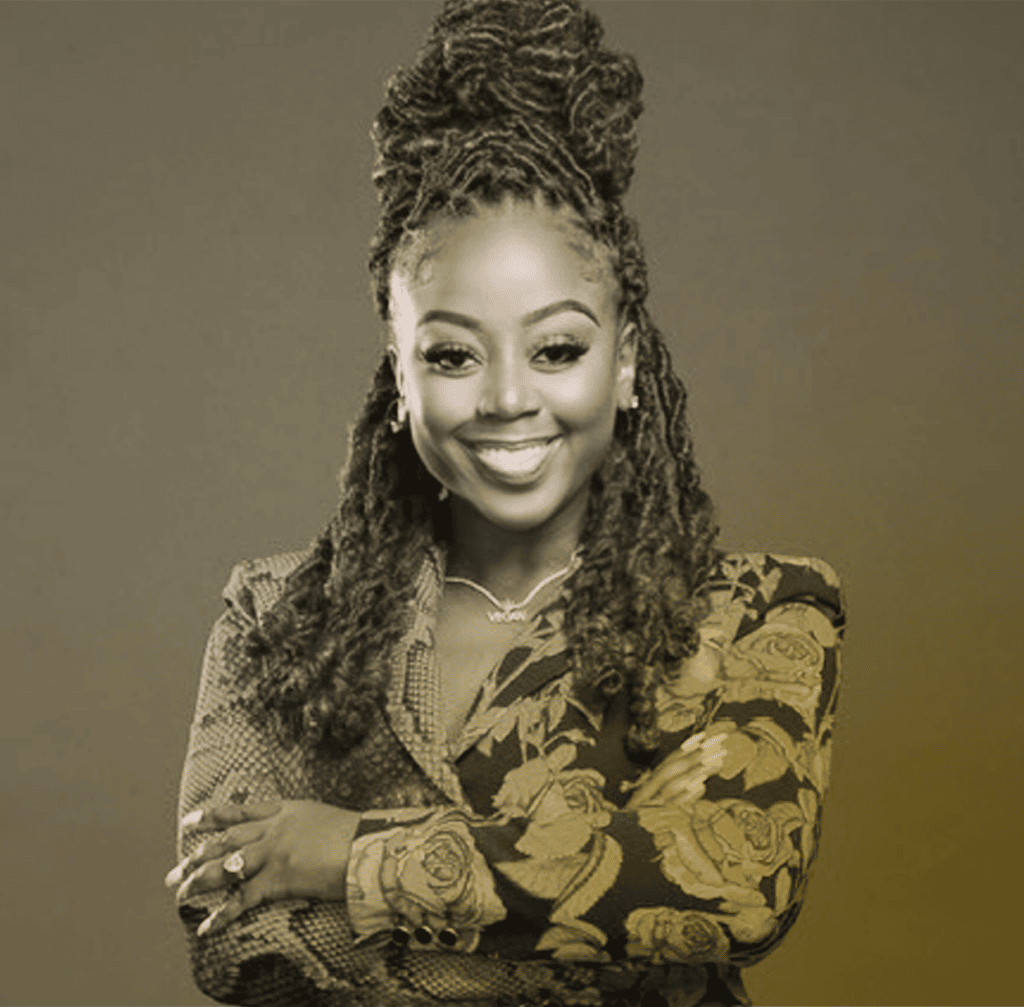 Entrepreneur, CEO and Founder - Slutty Vegan
A trifecta of community, commerce and compassion, Pinky Cole is a serial entrepreneur, brand strategist and CEO/founder & visionary of Bar Vegan, Slutty Vegan – a nationally acclaimed, Atlanta-based burger joint offering creative takes on plant-based burgers with names like PLT, Fussy Hussy and One Night Stand – and The Pinky Cole Foundation – a charitable organization dedicated to empowering under-served populations with the resources to help break cycles of poverty.
Born and raised in East Baltimore, Cole started her entrepreneurial journey early through creating business plans and side-hustles with friends and family members during high school. She moved to Atlanta to attend Clark Atlanta University, and while she quickly became enamored with the city, she decided to pursue acting in Los Angeles upon graduation and later worked as a successful television producer in New York City and Connecticut.
Recently Pinky made national headlines for raising 25 million in series A funding and the company has been valued at over 100 million. This year alone, Pinky has graced the cover of Essence Magazine and was featured in Business Insider, Washington Post, People Magazine, Forbes, and dozens more media outlets as one of the world's most prominent and outspoken celebrities in food and philanthropy. Pinky is opening new Slutty Vegan locations this year including the latest in Birmingham, Alabama & Brooklyn, New York with another 10 planned for 2023.
Pinky Cole has also taken her expertise to the literary world with her new book releasing on November 15th, 2022. With mouth-watering photographs and easy-to-follow instructions, Pinky's first recipe book Eat Plants, B*tch celebrates her belief that it's fun and accessible to cook and enjoy irresistible vegan comfort food. From Avocado Egg Rolls to her Black Pea Cauliflower Po'​Boy or Oyster Mushroom Parm and everything in between, it won't be long before the world will also be declaring Pinky's timeless mantra: Eat Plants, B*tch!
In conjunction with the release of the book, Pinky will be hosting the "Pinky Cole Experience Tour" which literally reinvents what a book tour can be and brings Pinky to meet fans across America. With her comes celebrity moderators, DJs, executive chefs, Slutty Vegan food trucks serving mouthwatering dishes from "Eat Plants, B*tch" and refreshing Stubborn Soda, an exclusive book signing, special surprise guests in each city, and more. 
She eventually made her first foray into the culinary world with her popular restaurant, Pinky's Jamaican and American Restaurant, in New York, which tragically burned down. Pinky relocated to Atlanta and came up with Slutty Vegan during a late-night craving for mouthwatering vegan fast food in Atlanta. From there, she started cooking vegan burgers in a shared kitchen in August 2018, and the Slutty Vegan empire was born. The wildly popular, game-changing concept has not slowed down since opening. Known for its standard two-hour line to pick up made-to-order food, the company's revenues grew to $4 million within the first six months of its grand opening. Today, customers can break free from kale and quinoa salads and enjoy Slutty Vegan from its "Big 'Ol Slut" food truck in neighborhoods across Metro Atlanta and at brick-and-mortar locations, in Jonesboro, Duluth & Athens Georgia, Atlanta's West End and Edgewood neighborhoods, Birmingham, Alabama, and Brooklyn, New York.
Defying the odds is in Pinky's DNA. The daughter of Jamaican immigrants, Cole learned the value of hard work, serving the community and giving back from her mother, who worked four jobs to support their family and her father. Although he was sentenced to Federal Prison the day she was born, Cole's father provided business strategy guidance that's instilled in her today from behind bars. One of his greatest lessons was to create your own opportunity.
Now a mother herself, Pinky does just that, pouring all her love, experience and talent into a recipe for success. While restaurants are closing, Slutty Vegan has opened two locations with socially distanced lines down the block. While record numbers of people are unemployed, Slutty Vegan is providing sustainable employment. Though, Cole's impact does not stop there. In May 2019, Pinky established The Pinky Cole Foundation. In partnership with another philanthropist, she has paid rent for struggling local businesses, paid the tuition of 30 Clark Atlanta University students, purchased a car and life insurance for the family of Rayshard Brooks who was murdered by a police officer in spring 2020, and gifted LLCs to the Clark Atlanta University graduating class of 2022, encouraging them to go down the same entrepreneurship path that she has flourished along. Pinky also teamed up with Derrick Hayes of Big Dave's Cheesesteaks to spearhead the Square 1: The Liife Experience, a program with an initiative to provide life insurance policies by December 2023 to 25,000 Black men to support their health and generate generational wealth in the black community.
Pinky has been recognized by prestigious organizations all over the U.S., including being named to Restaurant Hospitality's 2021 Power List, Forbes Next 1000, Entrepreneur Magazine's Top 100 Powerful Women in Business List, LA Wire Influential Women of 2020 and most recently, Atlanta Business Chronicle's 40 Under 40 List and PETA's 2021 Most Beautiful Vegan Celebrities List.
To learn more about Pinky Cole, visit SluttyVeganATL.com, The Pinky Cole Foundation, and follow @pinky907 on Instagram.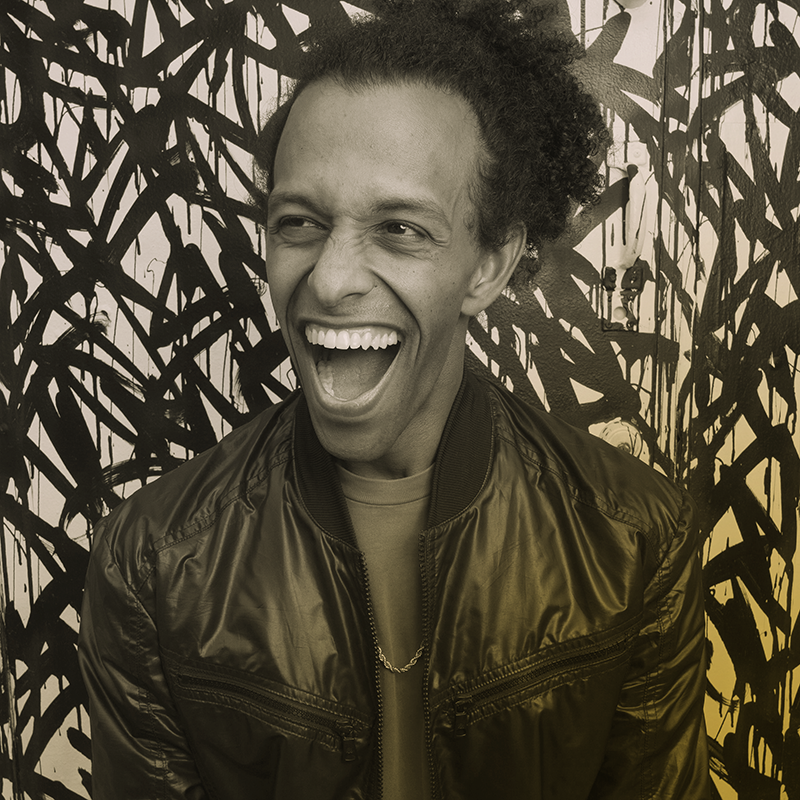 People have the time of their lives when Shammy Dee DJs! He's the go-to DJ when people need someone to bring the house down. He keeps dance floors packed and brings positive energy to every event he rocks. 
Primarily known as a DJ, he's played for some of the world's top brands such as Louis Vuitton, Jimmy Choo, Dior, Adidas, and Burberry, to name a few, as well as recognized celebrities such as Mary J. Blige, the Kardashians, and Michael Buble. On top of touring the nation multiple times as the tour DJ for internet sensation DeStorm Power, Shammy has also shared the stage with GRAMMY award-winning artists like Kendrick Lamar and Diplo.
He's also an accomplished artist and producer, having released multiple solo projects. He's also produced music for other artists, podcasts, TV shows, and theatrical productions.
When Shammy Dee plays your event, you'll get nothing short of an energetic performance topped off with an infectious smile. When performing, his energy is contagious, and everyone has an experience to remember!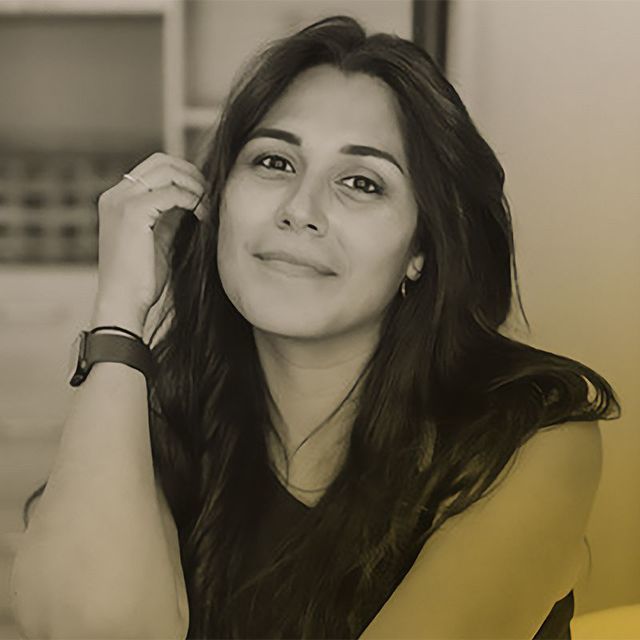 Mariangelica Forero is a certified Mindset and Business Coach helping CEOs embody their most abundant and successful selves via powerful breakthroughs, rewiring old beliefs & deep subconscious work. With over 100 happy past clients, she has a track record of success in supporting powerful transformations.



She specializes in working with high-achieving women to let go of their internal fear of scarcity. Through powerful questioning and NLP coaching, she helps her clients gain clarity, unlock their access to abundance and supercharge their belief in creating a legacy beyond what their past circumstances have dictated for them.

Mariangelica lives with her husband and three kids 4 & under (little sleep is had!). She is an ENFJ, Projector, Enneagram 3, Aquarius, and cheerful friend-making-extrovert. If you see her in person, please say hi, she's looking forward to getting to know YOU!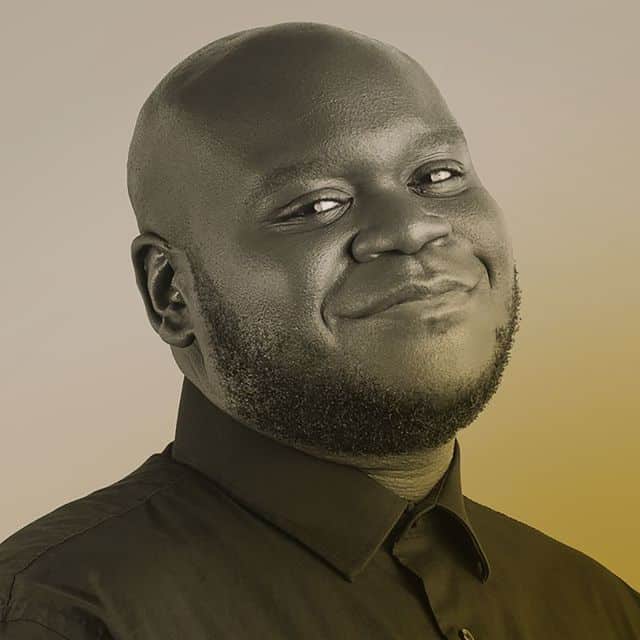 Founder and CEO - ABF Creative
Anthony Frasier is a visionary entrepreneur and the CEO and founder of ABF Creative, a cutting-edge podcast network and production company that is revolutionizing the way culture and media intersect. As a former NPR producer with over a decade of experience in the tech industry, Frasier has leveraged his expertise to create a data-driven storytelling platform that serves multicultural audiences of all ages.
ABF Creative, under Frasier's leadership, has quickly established itself as a leading podcast publisher of children's audio content with over 15 million streams and downloads since its launch in 2020. Its proprietary framework, which incorporates machine learning and AI, has earned the confidence of Fortune 500 brands and representation from CAA.
Frasier has been profiled by CNN Money as one of 8 minorities diversifying the tech scene and is widely respected for his ability to creatively utilize technology to build real solutions for underserved communities. He has also founded several other successful ventures, including the Phat Startup, Playd, TheKoalition.com, and Brick City Tech. 
Frasier's compelling personal story of rising from the streets of Newark to finding success in Silicon Valley has made him a sought-after speaker for audiences including the Congressional Black Caucus, SXSW, and TEDx. He is the author of "Don't Dumb Down Your Greatness: A Young Entrepreneur's Guide to Thinking & Being Great" and sits on the Board of Directors for the New York Tech Alliance and served as an Entrepreneur in Residence at Newark Venture Partners. His work has been featured in various publications including Deadline, Fast Company, BET, CNN Black In America, WIRED, Digiday and more.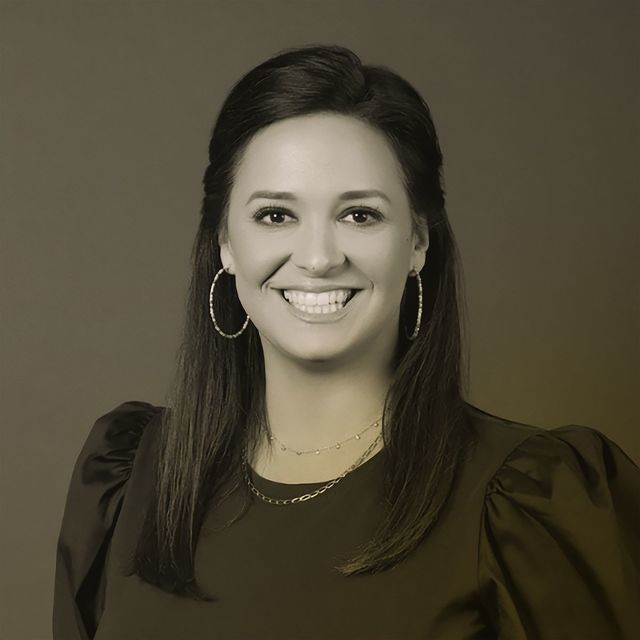 Natalie Gingrich is an operations expert, trainer, and leader for small business operators. She is the CEO of The Ops Authority and The Hiring Authority, where her team facilitates team expansion through full-service recruitment and placement of operational support.
She spent 15 years in corporate operations and leadership. Her entire professional life has been built around human resources, project management, and people leadership. Natalie's last corporate assignment was as the Chief of Staff for a Fortune 150 CEO. With this experience, knowledge, and a few big ideas, she established The Ops Authority in 2015. She leveraged her passion to serve alongside her thought leadership to create the only strategic operations certification for leaders, the Director of Operations Certification Program.

She continuously pours into operations experts on her weekly podcast, The Ops Authority.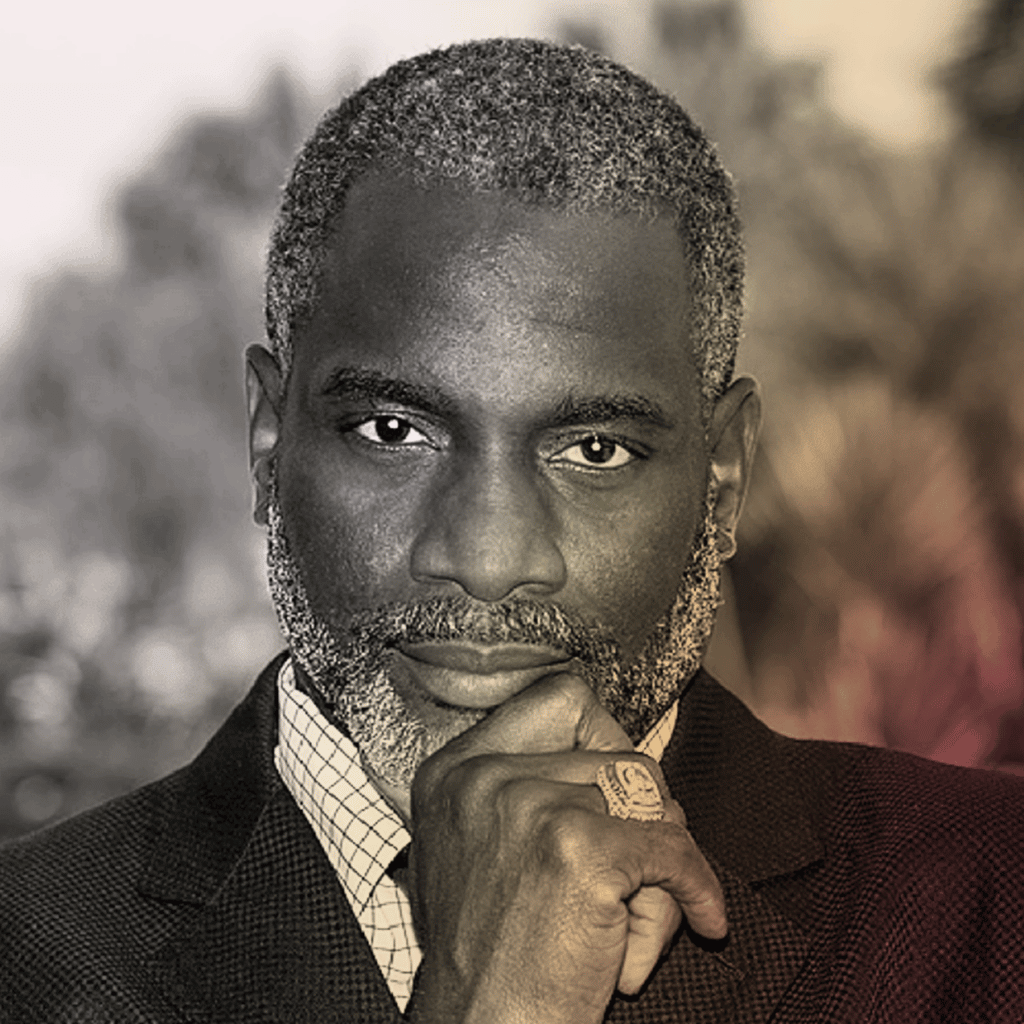 Leading Expert on Sales, Marketing, and Revenue Growth - Myron Golden
Myron refuses to let excuses get in the way. He finds a way to succeed no matter what—and will inspire you to do the same. As a child, he contracted polio and has used a metal brace to walk his entire life. Nonetheless, he became a black belt in martial arts, record label owner, and millionaire. He teaches business optimization strategies to help clients grow to 7 and 8 figures.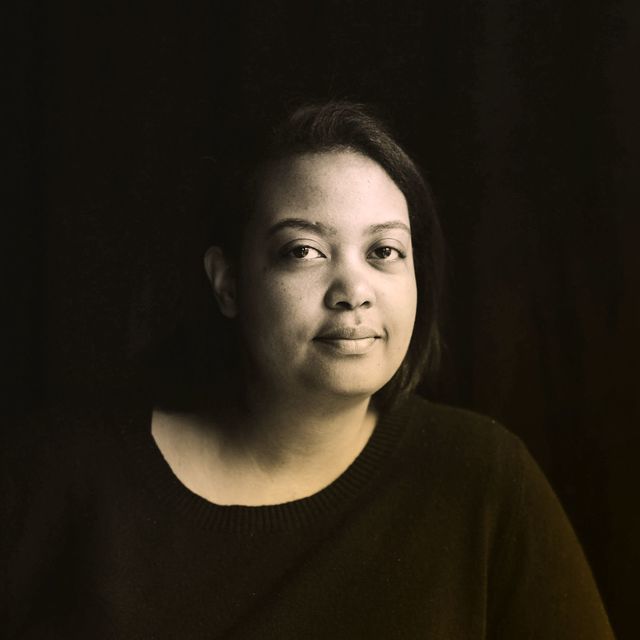 Founder - Backstage Capital
Arlan Hamilton, founder at Backstage Capital and HireRunner.co, is a serial entrepreneur, author, and master multi-tasker.           
She founded Backstage Capital in 2015 to invest in founders who are people of color, women and/or LGBTQ. Since its founding, Backstage has raised nearly $30 million and invested in 200 startups led by underestimated founders. Arlan is also the founder of HireRunner.co, a startup that connects outstanding employee talent with inclusive companies.    
Arlan published her book, "It's About Damn Time," in 2020, detailing her journey from homelessness to venture capital trailblazer. Arlan also hosts the popular podcast "Your First Million", and in 2018, was the first non-celebrity Black woman to grace the cover of Fast Company magazine.                        
Arlan is a big proponent of paying it forward and supporting other underestimated people in the tech industry and beyond. She's a limited partner in 27 funds led by emerging, underestimated managers, and she and her mother, Mrs. Earline Butler- Sims, have established scholarship programs for Black students at Oxford University, HBCU Dillard University, and Harvard Law.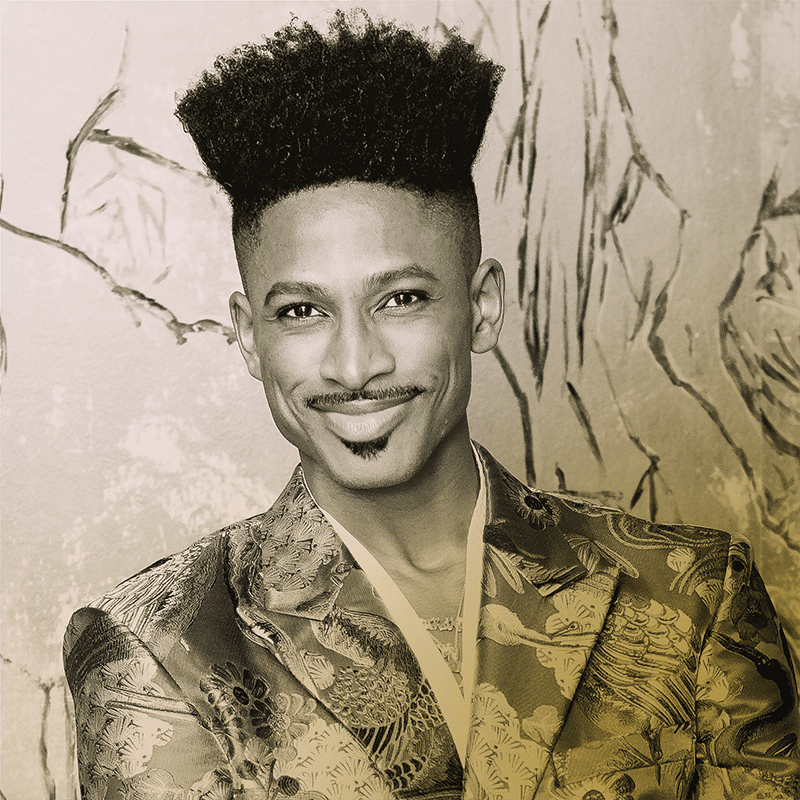 HOST AND EXECUTIVE PRODUCER, TAKING BACK THE HOUSE, A NEW TELEVISION SHOW FROM THE OPRAH WINFREY NETWORK, HGTV, AND SCOTT BROTHERS ENTERTAINMENT - BROADWAY COLLECTIVE
Robert is a CEO whose multi-million dollar performing arts education company hit the Inc 5000 List for rapid revenue growth. He's currently filming season 1 of his own TV show. He believes that everyone has a story to tell—and once you start telling your story to the world, that is when your business explodes and huge doors open for you. If you want to tell stories that keep audiences on the edge of their seats, Robert will show you the way.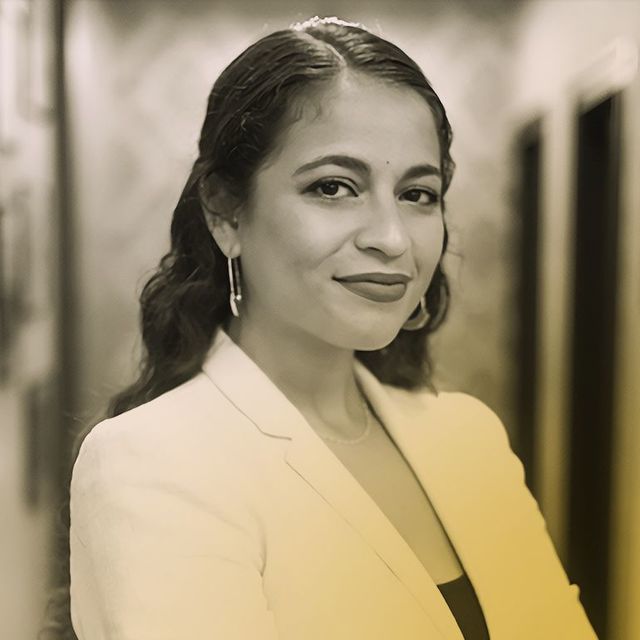 Executive Director - Hello Seven Foundation
Shaelina is a nonprofit leader, fundraiser, and creative marketer with 10+ years of experience in making her community better. Driven by a passion for liberation in all of its forms, she is proud to serve as a conduit between those with resources and those in need. 
As the Executive Director of the Hello Seven Foundation, her focus in 2023 is raising $1 million to serve hundreds of Black birthing people across the country and laying the groundwork for the foundation's growth over the next few years. On the weekends, she is a 'donation doula' and a plant-based personal chef. She lives in sunny Tampa Bay, FL with her son. After work, find her at the beach baking in the sunshine or binging a sci-fi show like a couch (sweet) potato.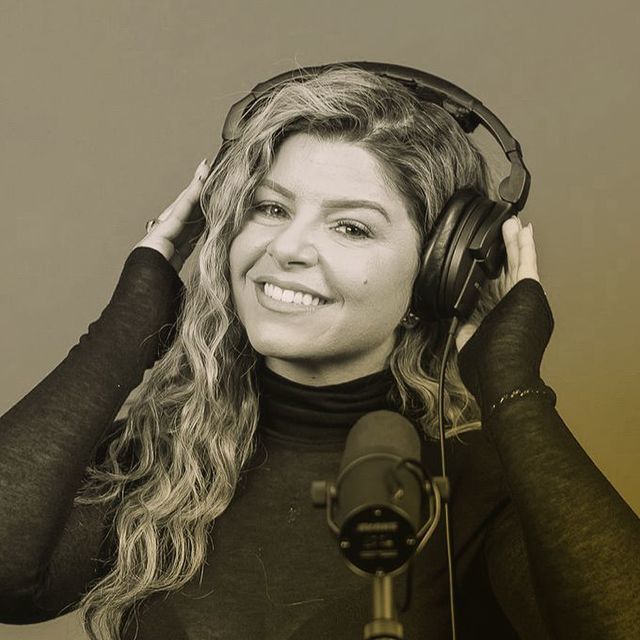 Jessica Hurley is a mother, the founder of Instapodcasts, the host of her own podcast, RICH IN REAL LIFE, and the founder of a podcast network launching in 2022 called EPYC Media. 
Instapodcasts is a full service agency for busy entrepreneurs and thought leaders that plans, produces, and publishes top rated podcasts with high quality video that help elevate creators' brands from start to finish. In 2022, these podcasts combined attracted over 3M+ downloads. Her team manages weekly production as well.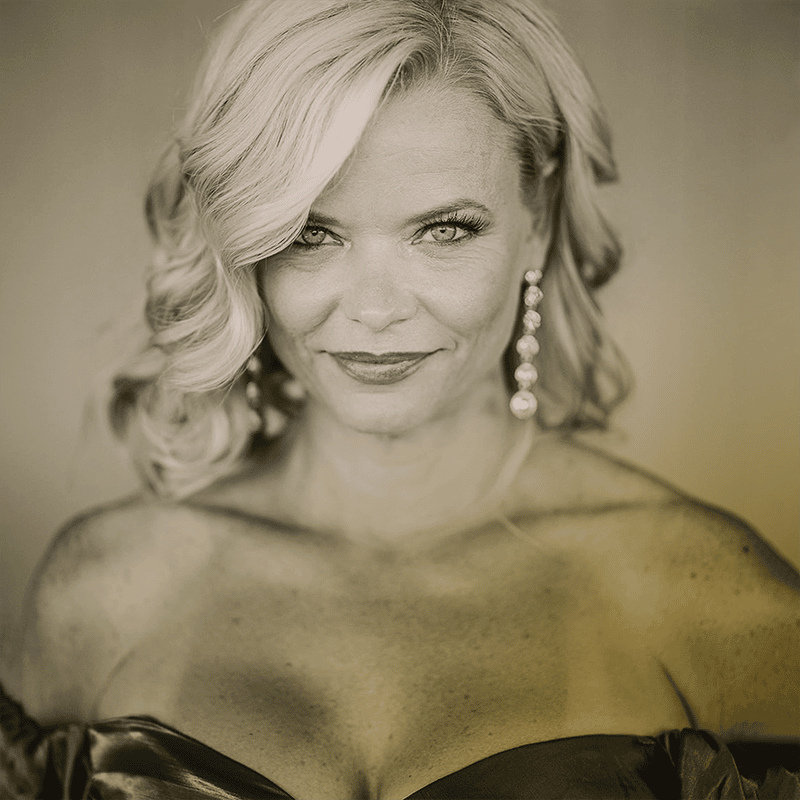 15 years ago when Susan quit her job as a real estate agent to become a life coach, her husband was worried that she wouldn't make any money. Susan's response? "Watch me." One year later, she was earning $100k. A few years after that, she scaled her coaching practice to $1,000,000. She continues to rise and soar—and prove the doubters wrong.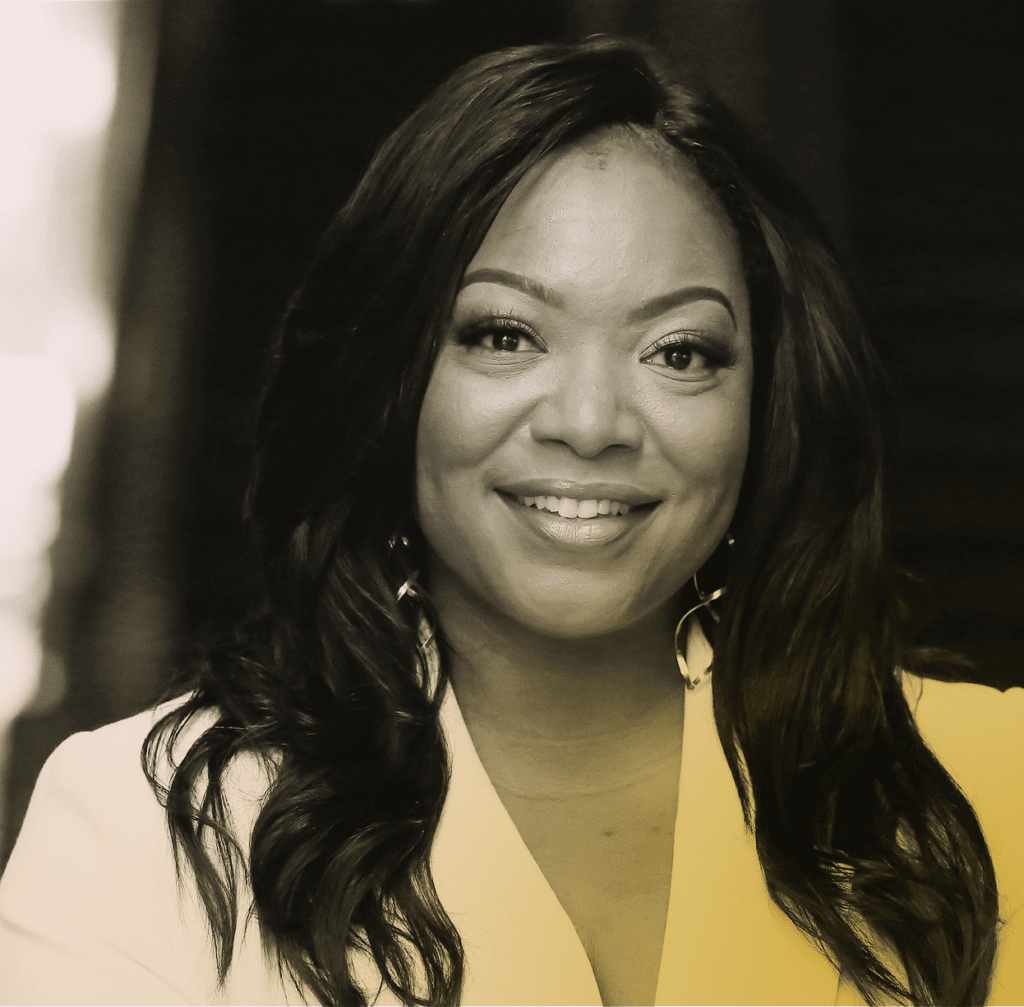 Entrepreneur, Investor, Founder - Invest with Teri
If you've ever wanted to learn how to trade but thought it was too complex, you're right; there are no overnight successes or magic wands!
Teri Ijeoma began her professional career working in education and non-profits. When she started trading stocks over a decade ago, she saw it as an opportunity to supplement her income so she could afford luxuries such as travel. She was so successful that in 2017 this side hustle turned into her full-time income, and she founded Trade and Travel.
With more than 10+ years invested in trading education, courses, workshops, having spent thousands of dollars, with a lot of trial and error, Teri developed expert strategies and proprietary intelligence that fast-tracks the learning journey and earning performance. These very same strategies enabled Teri to transition working in her own business while she traveled the world doing what she does best; trading, and sometimes in her pajamas.
Whether you dream of quitting the 9 -5 grind, owning your house, or exploring the world on your terms, TRADE AND TRAVEL is the ultimate course and supportive community you've been asking for. Praised by thousands of students with testimonials and an impressive list of media and press coverage, the results speak for themselves!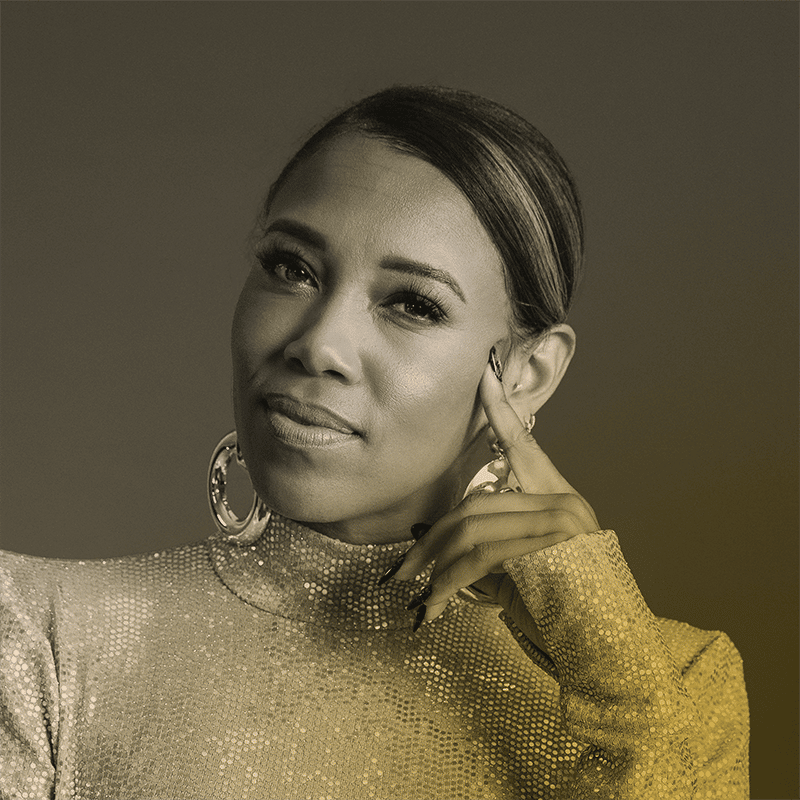 ENTREPRENUER, FOUNDER - CULTURE ADD LABS
Danielle Leslie is a believer in infinite possibilities and the founder of Culture Add Labs. She guides companies and individuals to uncover their Culture Add and launch profitable products online. In 2016, she created Course From Scratch, an online program that helps people create and launch their profitable and poppin' online courses. 
Danielle has since helped over 5,000 people launch their profitable online courses and earn millions in revenue. 
1 in 6 members have left their job as a result of implementing the Course from Scratch methodology! Course From Scratch Members thrive as a result of their unique Culture Add.
Danielle is a powerhouse speaker and has graced the stages of Afrotech, Summit21, Black & Brown Founders, Teachable Summit, Udemy LIVE, and VentureFWD.
She's been an online marketer in Silicon Valley for almost 10 years and helped personal brands and influencers earn collectively millions of dollars by launching their online courses.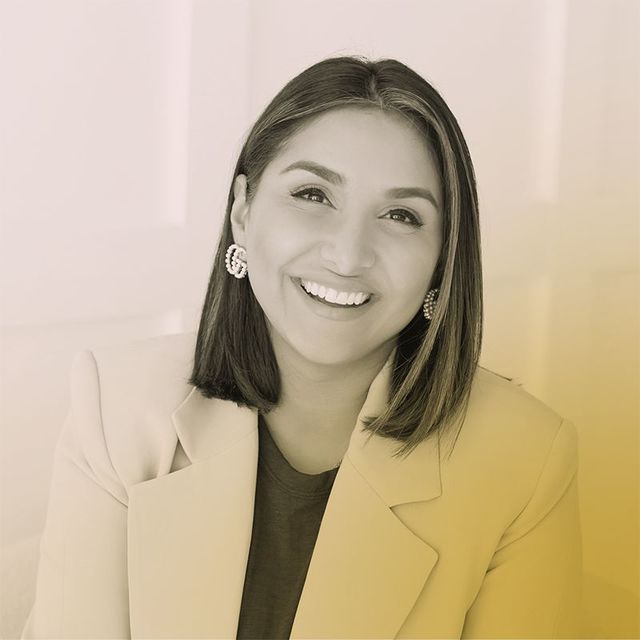 Suneera Madhani is the founder and CEO of Stax, one of America's top 10 fastest-growing fintech companies doing integrated payments and payment processing for small business, large business, and SaaS companies, processing over 23 billion dollars in payments. Under her leadership, Stax has catapulted from startup to Orlando's first fintech Unicorn with a valuation of over $1 billion, leading over 350 employees and $100 million+ in recurring software revenue.
Suneera has become a notable minority female entrepreneur, breaking countless statistics and raising over $500 million in venture capital.
A technology innovator and visionary leader, Suneera Madhani was recognized as an honoree of Fortune's prestigious 40 Under 40 list, and is the recipient of EY's Entrepreneur of the Year award. Just last year, she was recognized in Entrepreneurs 100 Women of Influence list,  Inc.'s Female Founders 100 list, and has been featured in Bloomberg, Fortune, CNBC, and more for her accomplishments not only in fintech but as a woman passionate about helping other women succeed through her platform at CEO School, a top 50 entrepreneurship podcast.
Suneera is a mom of two and a wine enthusiast who loves to travel the world with her incredible family while destroying the gender wage gap.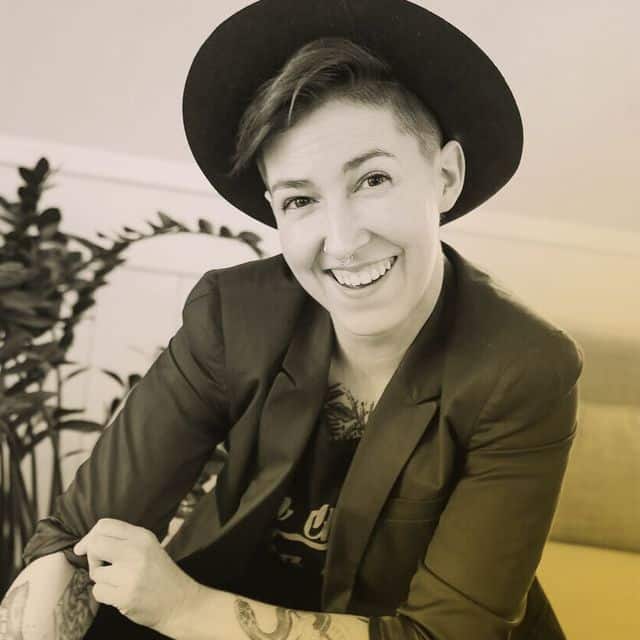 Founder & CEO - Practical Audacity
Rae McDaniel is a non-binary Therapist, Certified Sex Therapist, Coach, Author and Transgender Diversity and Inclusion educator. Their upcoming book "Gender Magic," is a first-of-its-kind practical guide to achieving gender freedom with joy, curiosity, and pleasure for transgender and non-binary individuals, gender explorers, and those who love them (coming everywhere books are sold May 30th, 2023.)
Rae is the founder and CEO of Practical Audacity, a Gender & Sex Therapy practice in Chicago and an international speaker on gender freedom. As an expert in sexuality and gender exploration, they have been featured in places such as The New York Times, The Chicago Tribune, Time, Women's Health, Well+Good, Refinery 29, Bustle, Elite Daily, Entrepreneur, and The Independent.
Rae holds degrees from DePaul University, University of Michigan, and is certified by AASECT. They live in Chicago with their dog Gizmo, who might actually be a gremlin.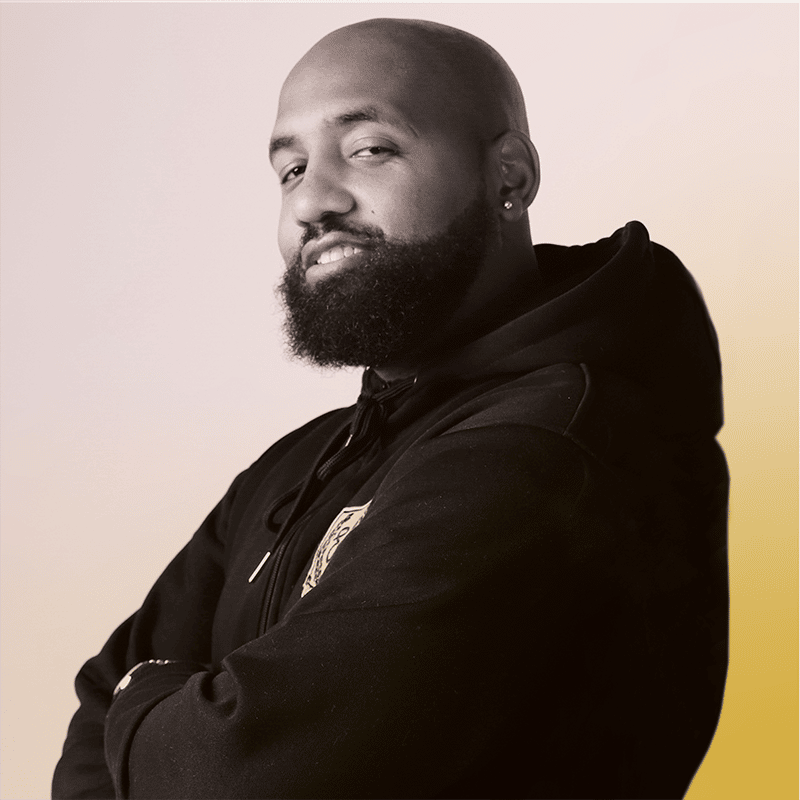 CO-FOUNDER - EARN YOUR LEISURE
Troy Millings was born in the home of Hip Hop, the South Bronx. From an  early age, music influenced his education. His keen memory and ability to  memorize lyrics translated into memorizing historical facts, equations, and  literature. Those two passions would later mold the educator he is today. 
He taught for 16 years, beginning his teaching career in NYC Dept. of  Education to most recently the CSD of New Rochelle.
In the midst of teaching, Troy led Operations Crossroads as Program Director, a summer youth program designed for students at the secondary level of education. The purpose of the program is to introduce students to financial literacy through culturally responsive education while providing them with opportunities to gain work experience through summer internships in career fields of their choice.
Realizing there was a need to expand financial literacy education outside of the traditional classroom setting, Troy and life-long friend Rashad Bilal came together to start an educational platform called Earn Your Leisure. Today, Earn Your Leisure has grown into one of the top business platforms in the world with its own podcast network, a top business podcast under its own network, and an online educational platform.
Earn Your Leisure is a revolutionary media platform which gives rise to emerging and established content creators from the world of business, finance, and entrepreneurship whose perspective, expertise and in-depth insight has been undervalued and overlooked. At its core, Earn Your Leisure's ultimate purpose is to build, as we climb as a community highlighting collaboration over competition.
Earn Your Leisure has three Top 100 podcasts under its umbrella, including "Earn Your Leisure".
The Earn Your Leisure Show has amassed over fifty million downloads and is consistently ranked in the Top 20 Business Podcasts in the United States, peaking at #1 on the Apple Podcast charts.
Earn Your Leisure has over 2 million followers across social media, and 900,000 You Tube subscribers. EYL hosts live events across the globe, which includes the biggest financial literacy festival in the world "Invest Fest". Over 14,000 attended Invest Fest 2022, with keynote speakers including Steve Harvey and Tyler Perry.
Earn Your Leisure also includes an online educational platform, "EYL University". EYL University is an online interactive community that includes over 100+ archived webinars covering a range of business, finance, and entrepreneurial topics. EYL University has over 12,000 active members and is one of the fastest growing private business education communities in existence.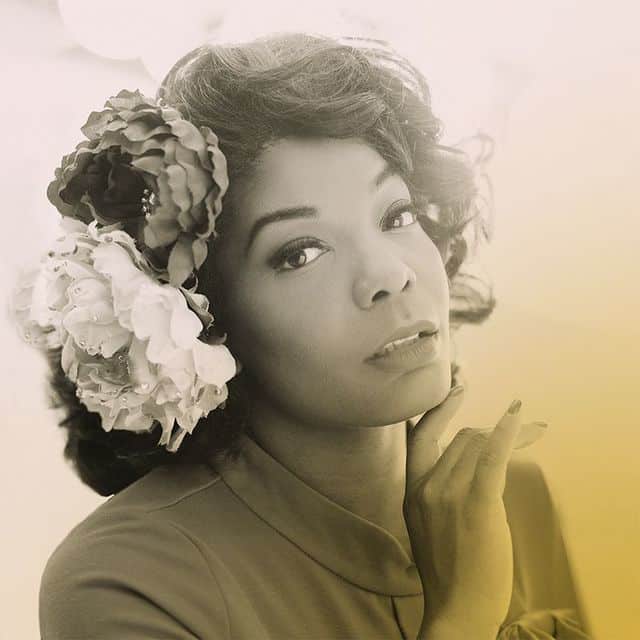 CEO - Healing Through Seduction
Perle Noire is THE Black Burlesque Queen. A paragon of glitz and glamour, Perle is an intuitive healer, creative director, transformative coach, and the creator of The Healing Through Seduction program, which helps women and femmes leave abusive relationships with themselves and others. Perle specializes in guided dance meditation, empowerment workshops, and burlesque-inspired healing rituals. Known as Mama Perle in the burlesque community, she's been blessed with the unique gift of embodying Josephine Baker and healing her audiences.
 As a visionary, she is also an advocate for people searching for a community to reclaim their bodies and reclaim control over their sensuality. Perle has been featured in magazines and websites like Cosmopolitan, Curve, 21st Century Burlesque, and L. A Times, Broadway World, MTV, Bustle, and Reflex.
In 2001, she burst onto the burlesque scene, winning numerous awards during the annual Burlesque Hall of Fame weekend in Las Vegas. In addition, Perle has been named one of the world's top burlesque performers by 21st Century Burlesque Magazine for ten years. After spending several years as a cast member in Dita Von Teese's popular "Strip, Strip Hooray," Perle completed a stint in Velvet – a musical starring Australian disco diva and superstar Marcia Hines at The Sydney Opera House.

Perle has performed her signature blend of sultry, athletic, and captivating dance in numerous venues worldwide, including the Crowne Casino in Melbourne, The Waltz in Tokyo, Teatro Circo in Madrid, and the Koko in London. She has also graced stages in the Bahamas, Milan, Helsinki, Auckland, Sydney, New York, and Los Angeles. Perle is also a multi-talented businesswoman who constantly challenges herself with new historic ventures, including The Noire Pageant and a series of transformative performances with The House of Noire.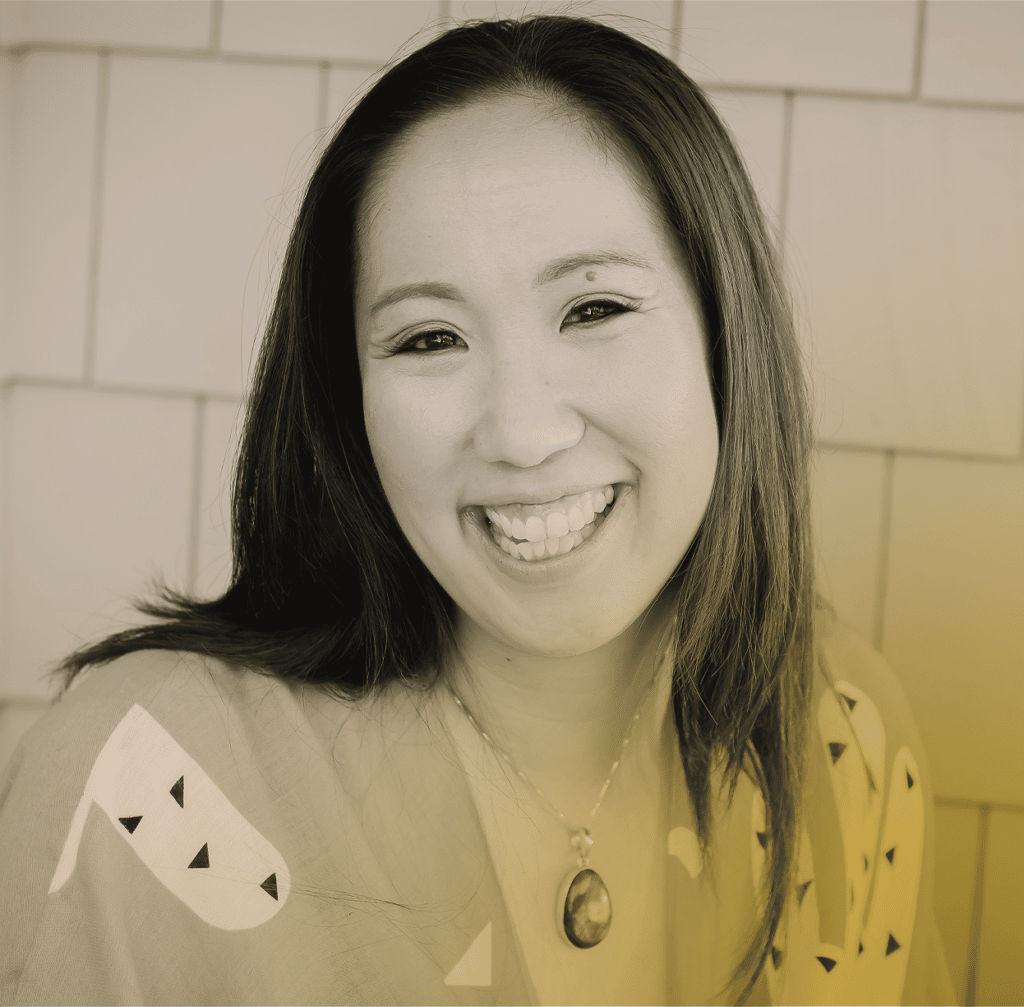 COO - Master Brand Institute
Sarah Paikai is a multi-media Spoken Word Artist, the COO of Master Brand Institute, an 8-figure marketing company, and author of the #1 Amazon best-selling book, "Passion to Action: How YOU Can Do It All". As an Asian-American artist and high level business consultant, she is passionate about the intersection of art and commerce, and how those narratives help drive forward socioeconomic change.
Having managed more than 836 launches over the past 4 years to generate over $85 million in new revenue for clients, Sarah has worked with hundreds of 5, 6, 7 and 8 figure business owners to help them optimize their business results. She is passionate about creating systems and flexible structures to help companies optimize their individual and team performance.
Originally from Hawaii, Sarah now lives in Las Vegas with her husband, a champion for NativeHawaiian rights, and her four homeschooled children.
Entrepreneur, Best-Selling Author, Podcast Host, Financial Executive, CPA, Speaker, Virtual CFO, and Financial Coach - Priorities Group Inc.
Pam Prior is a Virtual CFO and Financial Coach to Entrepreneurs; a sought-after Speaker, bestselling Author, and the entertaining Host of both the Cash Flow and the Know Your Map podcasts.
The dynamic opposite of every accountant you've ever imagined, Pam is the creator of the ProfitConcierge™ financial blueprint for entrepreneurs.
With 20 years of executive (CFO) experience working with today's influencers, 7-figure bootstrapped entrepreneurs, private-equity start-ups, and Fortune 50 companies, she delivers clear and sensible financial information and decision making to the 21st Century Entrepreneur.
Pam is laser-focused on changing finance and accounting from a terrifying nightmare to a peaceful, easy-to-understand asset for her clients and audiences. She has been described as everything from a "CFO Quarterback" to a "Financial Fairy Godmother", to a "Finance Friend in the Foxhole".
Pam is so confident in her clients' potential and so grounded in her own expertise, that she delivers much-needed financial adrenaline and clarity directly into the hearts and mindsets of everyone she meets with a servant's heart and an unstoppable energy and wit.
Clear away the blurriness in your finances, so you can focus on your goals with full peace of mind… and a full night's sleep!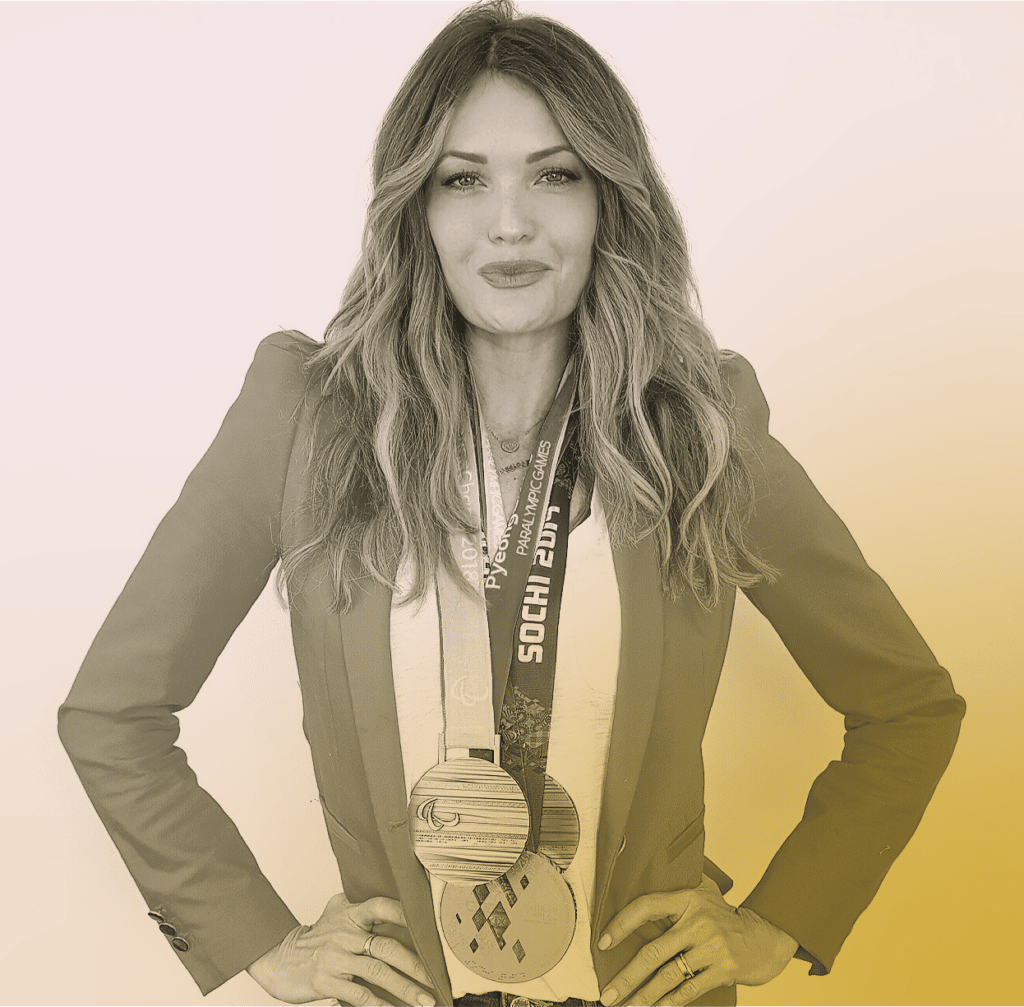 Elite Athlete, Paralympian, Founder - Adaptive Action Sports
BOUNCING FORWARD – Living Beyond Limits with Amy Purdy
Program Description/ Why This Session is Important:
We all face challenges and obstacles in pursuit of our personal and business dreams.  For most of us, those are day to day frustrations to which we often attribute far more weight than we should. 
For others, like Amy Purdy, those obstacles can include a life changing illness that nearly took her life and left her with a two prosthetics legs as an everyday reminder of her near-death experience. This not-to-be-missed session, in which this self-proclaimed 'Fembot' shares her remarkable story, weaves in the themes of creativity, clarity and commitment into an emotional rollercoaster of powerful storytelling that will take you from tears to cheers and redefine what it means to be inspired. In a world turned upside down by a virus, Amy Purdy shows you how to bounce back and live a life beyond limits.
In This Session You Will Learn:
· A simple question to ask yourself that may redefine the rest of your life.
· The two things your own personal obstacles can do.
· The difference between disabled and differently-abled.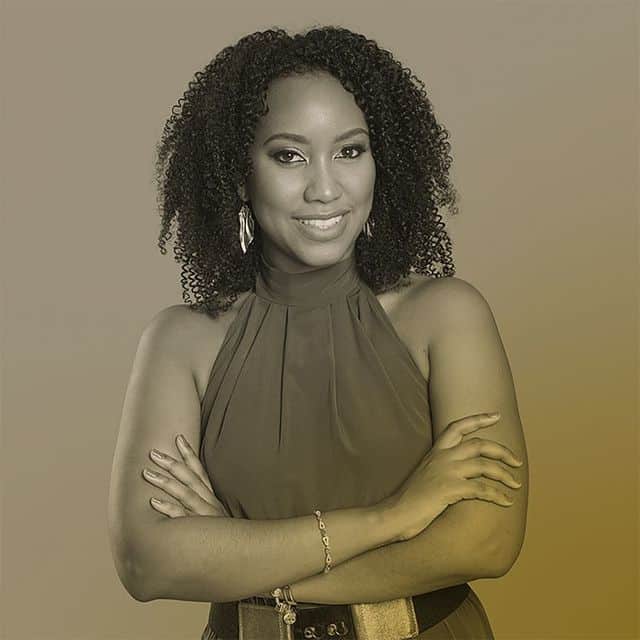 CEO - Kalilah Reynolds Media
Kalilah Reynolds is an award-winning business and finance journalist, educator, and entrepreneur. After serving twenty years in television and radio in Jamaica and her native Belize, Kalilah launched Kalilah Reynolds Media (KRM) in 2020. KRM creates financial news and education that's easy to understand. Its mission is to help people create and maintain personal wealth and prosperous economies
Kalilah is the creator and Executive Producer of Jamaica's most influential business talk show, Taking Stock, with nearly 3 million views on YouTube. She is a published author of two books, and has an M.A. in Communications Studies from the University of the West Indies Mona, and a B.A. in Journalism from Fordham University in New York City, both with distinction. She's a mom of three beautiful children, and wife to the world's best husband.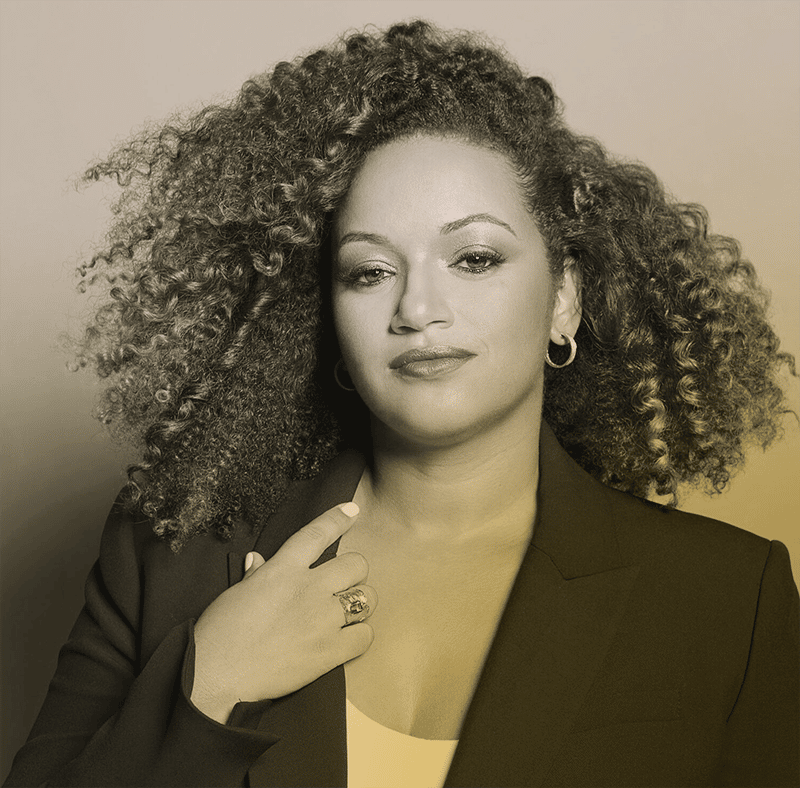 Business Coach, CEO and Founder - Hello Seven
Rachel Rodgers is the author of We Should All Be Millionaires: A Woman's Guide to Earning More, Building Wealth, and Gaining Economic Power, a Wall Street Journal bestseller with more than 1,000 5-star reviews.
She's a Black woman, mother of four, entrepreneur, investor, and self-made millionaire.
Rachel's mission is to teach historically excluded communities – including women, people of color, disabled people, and LGBTQIA+ folks – how to stop under earning, start making serious money, and build generational wealth.
Rachel shares her insights on money, wealth, business, investing, mindset, and success on platforms like Good Morning America, The Drew Barrymore Show, The New York Times, Business Insider, Women's Health, Cosmopolitan, Forbes, Entrepreneur, Fast Company, and more.
She lives with her family on a 52-acre horse ranch that she bought with her own money.
She is currently working on her second book (which will be released by HarperCollins Leadership in 2023).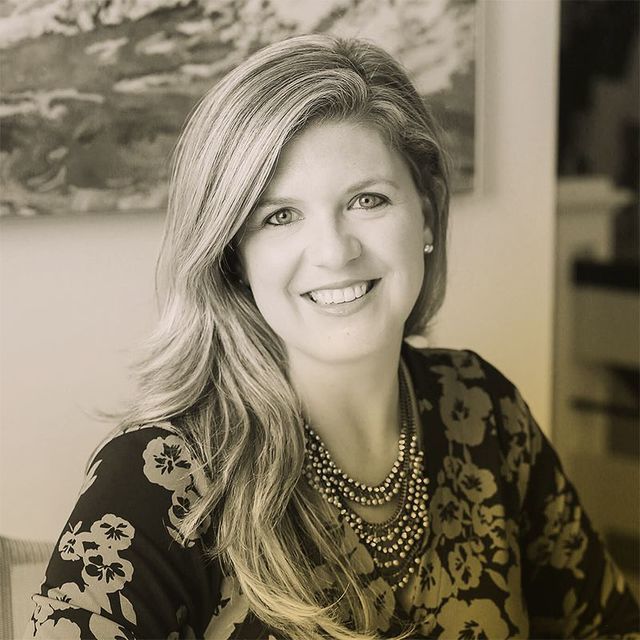 CEO & CEO - 100 Degrees Consulting
Stephanie Skryzowski is a visionary Chief Financial Officer that helps purpose-driven leaders better understand and use their numbers to make smart decisions to grow their bottom line and their impact. She is the Founder and CEO of 100 Degrees Consulting which provides financial strategy and bookkeeping services to nonprofits around the globe.
Stephanie is passionate about educating leaders to understand, use, and communicate their numbers to build sustainable nonprofits and increase their impact on the world. When she is not crunching numbers, Stephanie is exploring the world with her husband and two young daughters.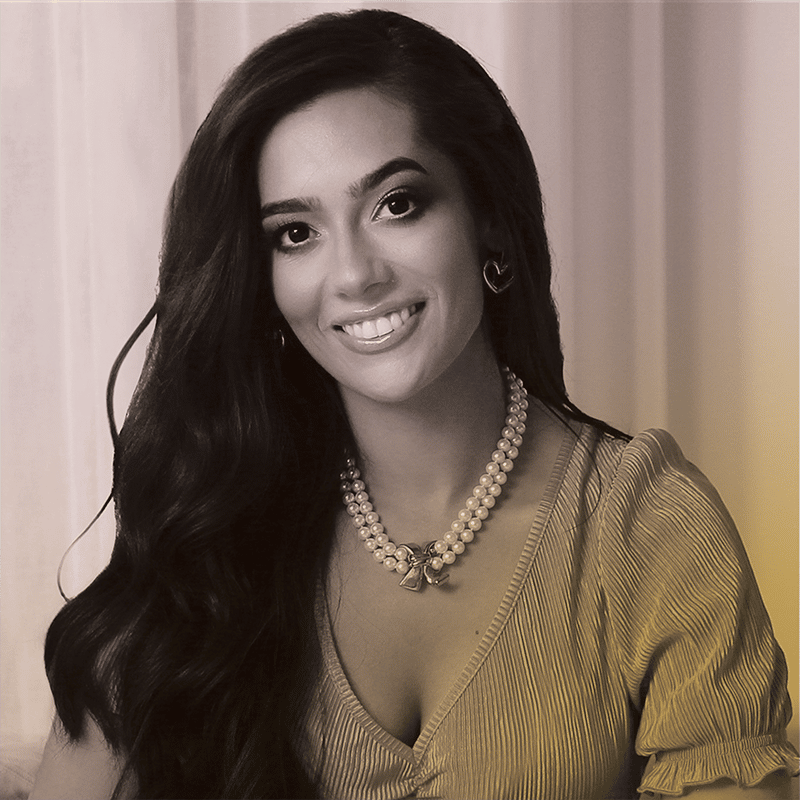 PODCAST HOST AND CEO - YAP MEDIA
Hala Taha is the host of Young and Profiting Podcast, frequently ranked as a #1 Education podcast across all apps. Hala is also the CEO of YAP Media, a full-service social media and podcast marketing agency for top podcasters, celebrities and CEOs. She is well-known for her engaged following and influence on Linkedin, and she landed the January 2021 cover of Podcast Magazine.
Hala started her career in radio production while in college at HOT97 on "The Angie Martinez Show." Later, she launched an entertainment news blog site, "The Sorority of Hip Hop," where she led an all-female team of 50 bloggers. Together they ran the popular site, interviewed celebrities, produced radio shows, hosted parties/concerts, and nearly snagged a reality TV show on MTV!
When the blog site boom slowed down, Hala took a temporary exit from the entertainment industry to get an MBA. She has 7 years of corporate marketing experience at HP and Disney Streaming Services. She started Young and Profiting Podcast and YAP Media as a side hustle, and now has dozens high profile clients and over 60 employees. Hala is an expert on networking, personal branding, Linkedin marketing, side hustles, entrepreneurship and podcasting.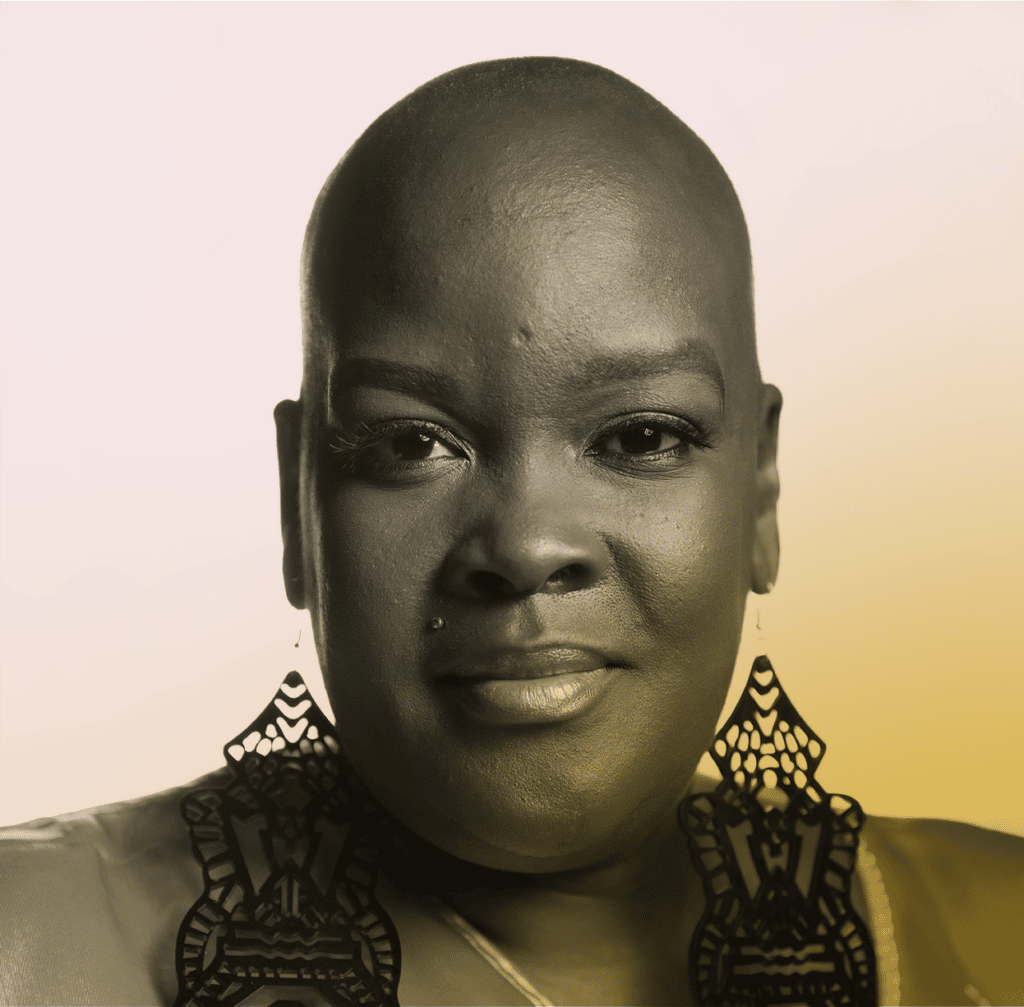 AUTHOR, POET, SPOKEN WORD ARTIST, AND FOUNDER - The Body is Not An Apology movement
Sonya Renee Taylor is a New York Times best-selling author, world-renowned activist and thought leader on racial justice and transformational change, international award winning poet, and founder of The Body Is Not an Apology (TBINAA), a global digital media and education company exploring the intersections of identity, healing, and social justice through the framework of radical self-love.
Sonya is the author of six books, including the New York Times bestseller The Body Is Not an Apology: The Power of Radical Self Love (1st and 2nd editions), Your Body Is Not an Apology Workbook, Celebrate Your Body (and Its Changes, Too!), poetry collection A Little Truth on Your Shirt, The Book of Radical Answers (That I Know You Already Know) (Dial Press 2022), and co-editor with Cat Pausé of The Routledge International Handbook of Fat Studies. She has been the recipient of numerous awards and honors over the past two decades, from her National Individual Poetry Slam Championship award in 2004 to her 2016 invitation by the Obama administration to participate in the White House Forum on LGBT and Disability Issues. More recently, she served as an inaugural Edmund Hillary Fellow in Aotearoa (New Zealand) from 2017-2020.
Sonya resides in Aotearoa / New Zealand and continues to share her insights globally as a highly sought-after international speaker, artist and educator on issues of radical self-love, social justice, and personal and global transformation.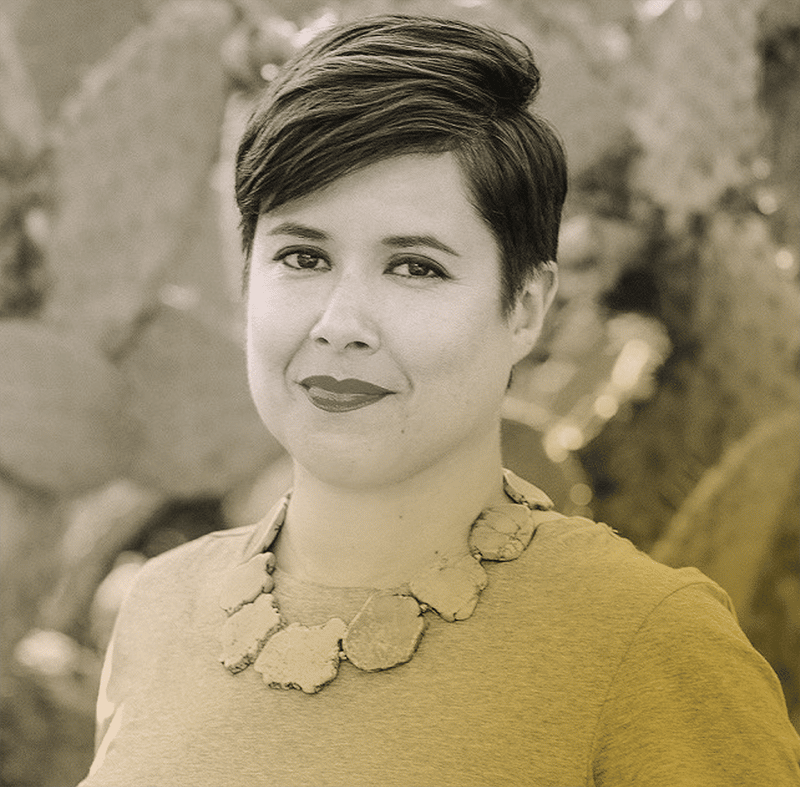 Ceo & Founder of Nopalera
Sandra Velasquez is the Mexican-American founder of Nopalera, an iconic and culture forward Bath & Body brand that celebrates and elevates Latino culture.  Velasquez launched Nopalera in the middle of the pandemic from her Brooklyn apartment with no outside funding or savings while working as a CPG sales & distribution manager in New York City.  The brand attracted dream retailers like Nordstrom, Credo, Free People, and over 350 influential boutiques nationwide in its first full year and  has been featured on NBC's The Today Show, Telemundo, and over sixty national publications.  She is the winner of the Valde Latinx Entrepreneur Grant, the Clean Beauty Summer School Pitch Grant, a  finalist for the Black Ambition Prize, and won Latino Start-Up of the year at the L'attitude Match Up Conference. She raised 2.7 Million in her seed round in preparation for partnering with a national beauty retailer.  Velasquez hosts The Nopalera Podcast which chronicles her journey of building her brand in real time while sharing the stories of others in her community. In her spare time, she mentors other Latina founders.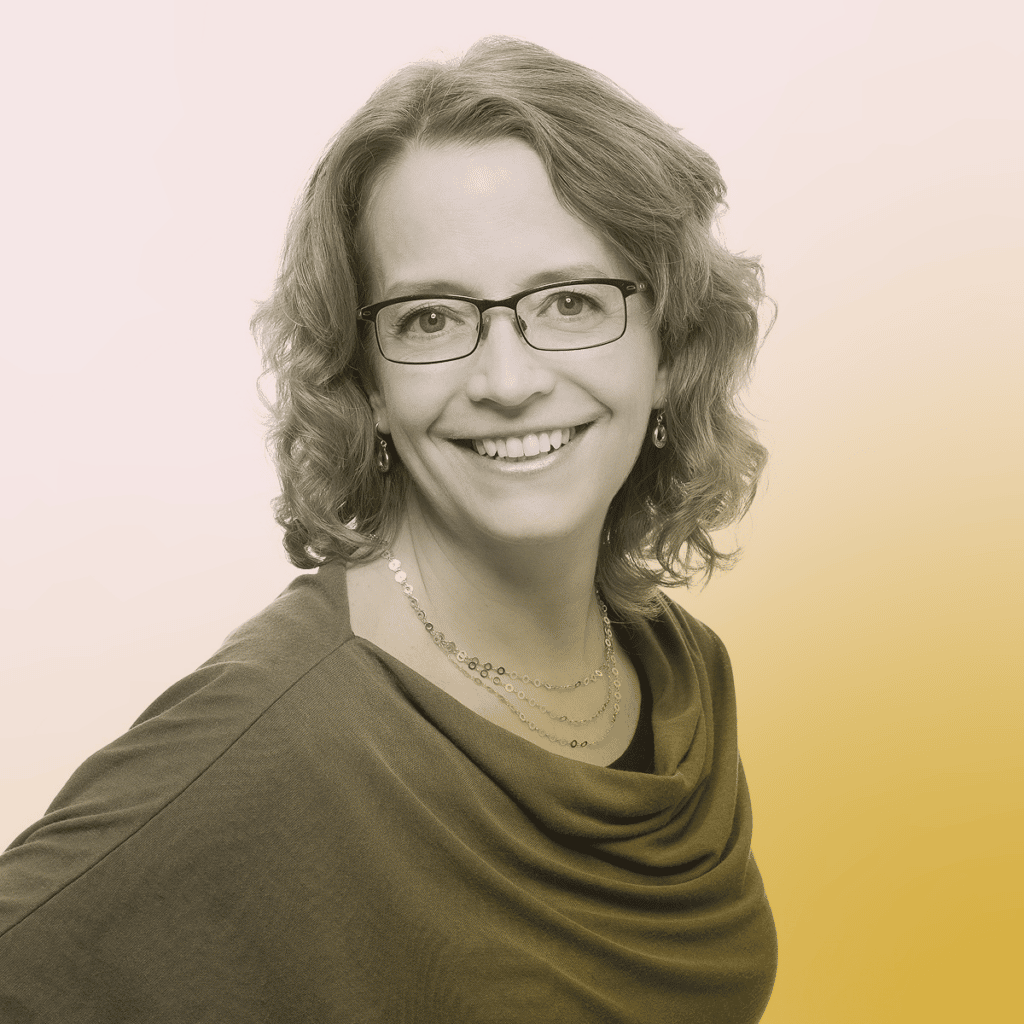 DIRECTOR OF OPERATIONS - HELLO SEVEN
After 20 years In corporate project management, Liz combined her expertise and interest in sustainability to serve small businesses that care about people, planet, and profit. Strategic operations planning, project management, and metrics development and insights are only a few of the skills Liz brings to the table—her goal Is to make an impact by making others make an impact.