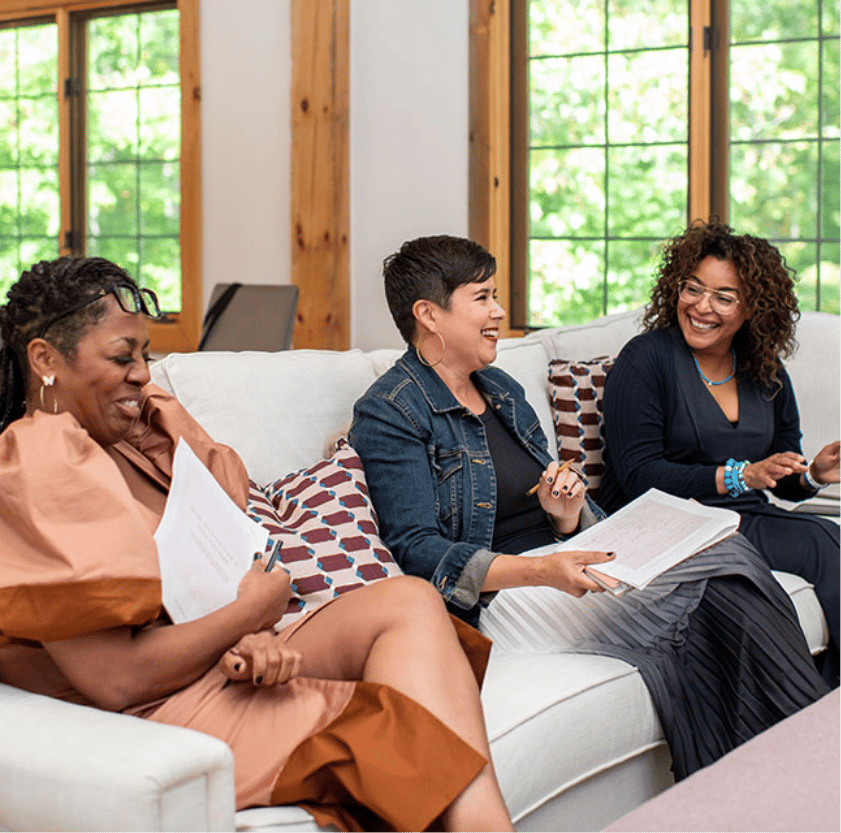 Announcing The ROI Summit
ROI: The Millionaire Summit offers you the unique opportunity to meet face-to-face with your Coaches, the Hello Seven team, and other Shmillies! While Zoom has been a miracle, we all know that nothing is better than stepping away from your computer, and into a room full of powerful folks just like you, eager to interact and build with each other.
Finding your people is one of the key aspects of building a successful business, and ROI will give you an unparalleled opportunity to meet all of your Shmillie besties – live and in person!  
It's the support you feel when the right people surround you…
It's the epiphany you have about your business that changes everything…
It's the courage you feel to finally implement the change…
It's the feeling of inspiration when you see what folks like YOU are capable of…
And as you probably already know, this doesn't just happen at the snap of your fingers. 
The Club was born in 2020 at a time when most of the world was on lockdown, and connecting with each other was harder than ever. Our mission was to teach systematically excluded folks how to make more money, so we built an inclusive community that was heavy on optimism and accountability. 
In the two years since, we've grown proud of the circle of diverse entrepreneurs we've built, all striving towards the same goals – shifting their mindset, building on their strengths, and sharing words of support and advice with each other.
Thanks to the support of our team – and you, Shmillie – hundreds of self-employed people across all stages of their careers, now share the belief that they, too, can make more money.
Proof that having the right people in your circle can lead to your best ideas. 
And that's why our team has spent more than 1000+ hours planning our first-ever Shmillie-only, in-person event this winter.
It's all happening at ROI: The Millionaire Summit from Tuesday, January 24 to Thursday, January 26, 2023, in San Juan, Puerto Rico (just three months away, get your ticket here now).
As a member of The Club, you get an exclusive invite to join us.
Additionally, a ticket to ROI will give you access to brilliant presentations from myself, and minds such as Robert Hartwell, Pam Prior, Brittany Martin, and Susan Hyatt. And since all of the 24+ events are optional, you can tailor the summit in a way that you benefit the most. 
No matter what you choose to do, we hope that you'll leave ROI feeling inspired. Taking all of this new energy back home to your desk, ready to pour it into the new year.