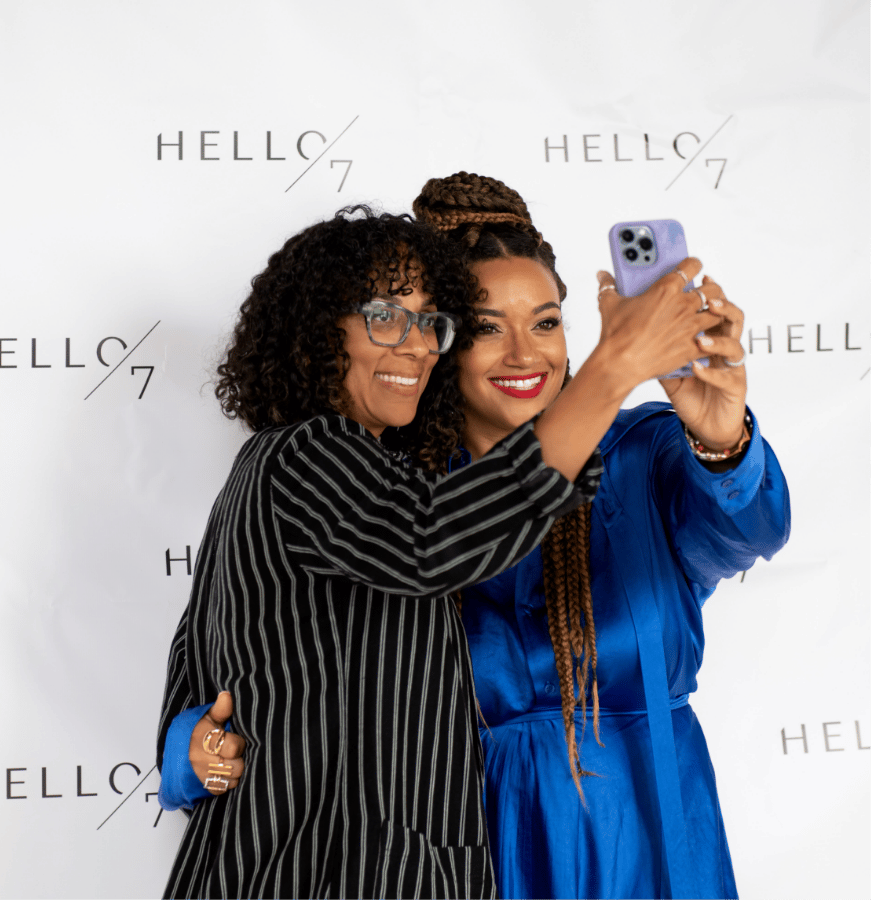 ROI: The Millionaire Summit – 3 Days of Change
ROI: The Millionaire Summit is a three-day business conference that will change your life. 
We welcome business owners with all levels of experience, from H1 to H7. Have a full-time job and want to start your own business? Freelancing and ready to take it to another level? A CEO with a full team, but looking for investors and new marketing techniques? You all belong in this room.
No matter what level you stand at in your business, there is something at ROI for everyone. We took extra care in finding the best of the best speakers, so this isn't your average boring, stuffy business conference. 
Meet your speakers, who, as successful business owners, can teach you more than a thing or two from the MainStage events or breakout sessions.
Money Church IRL: Million Dollar Life Audit with Rachel Rodgers
Are you making decisions that lead to more prosperity? Or making choices that slow down your growth—or even send you backwards? Join Rachel for a Million Dollar Life Audit. Look closely at your boundaries, your habits, and your attitude. It's time to release anything you don't want to carry into 2023. Let it go and level up!
Million Dollar Brand: Craft Your Narrative & Establish Your Brand with Robert Hartwell
People want to know the story behind your business. To make millions, you need a compelling story that people will remember. If you feel like, "I'm boring," "I don't have an interesting story," or, "I don't know how to tell my story clearly," then you need to spend time with Robert. He will brilliantly show you how to craft a narrative that takes your brand to the next level. 
Boring Finances Make You Rich with Pam Prior
You probably know how much money you're earning each month. But do you know your projections for the next quarter? How to read a P&L sheet? Your profit margin? If these concepts mystify you, it's time to get educated. Join a high-level CFO and learn how to understand your business finances. Studying the data might seem "boring," but it's really not. Because, is hitting six, seven, and eventually eight figures boring? We don't think so.
Do a PEP (Profitability, Efficiency, & Productivity) Audit with Brittany Martin
Brittany Martin is President of Hello Seven, and has been with the company for many years, and she has been instrumental in growing the brand from seven figures to eight. If you want to move the revenue needle, come to this session and learn how to do a PEP Audit on your business. This audit shows you what's working, what's not, where to focus your attention, and how to generate more revenue rapidly.
Million Dollar Retreats with Susan Hyatt
Imagine getting paid five (or six) figures to travel the world and host retreats in glamorous destinations: Morocco, the Amalfi Coast, or a castle in Scotland. Private chefs. Chauffeurs. 5-star amenities. Sounds like a fairy tale? It's Susan's reality—and she's here to teach you how to do it. Susan explains how to plan a successful retreat, how to fill it with dream clients, and how to price it right so that you turn a profit. Plus, she shares some of the "never again!" rookie mistakes she made while hosting her first few retreats. Take notes!
All that plus time to mingle and network with Shmilles, a dance party with our favorite DJ, and so much more.
In addition to presentations from our world-class speakers, we give you a period of quiet, coworking time for you to digest, flesh things out, craft pitches, and check things off your list. 
Don't forget that this event is called ROI, meaning return on investment. Think about what kind of ROI you wish for the most, and what you want to leave this conference feeling like. None of the events are mandatory, so you can design the day to your preference.
We're so glad you chose the opportunity to invest in yourself in a HUGE way and we can't wait to see you there!